 Anne of Avonlea
Anne of Avonlea was published in 1909, immediately after the first book. It contains several of the characters present in the previous book, so readers get a feeling of comfortable continuity as they follow Anne in her new role as a student teacher. She is now officially a grownup person and part of the adult society of Avonlea village and soon plunges into a series of situations in which dismay and delight have equal share. The book has a blend of old and new characters. Her best friend, Diana Barry, her foster mom Marilla Cuthbert, Jane Andrews her favorite teacher, Gilbert Blythe her enemy turned friend and Priscilla Grant an old classmate are people the reader would have met in the earlier book. New characters like the crotchety Mr. Harrison, who owns a rude parrot appropriately called Ginger, the twins Dora and Davy Keith, Paul Irving and a few more provide lots of fun and entertainment. Anne remains as delightful as she was in the earlier book, getting in and out of various scrapes of her own creation, imaginative, gutsy and full of spirit and joie de vivre. Towards the end of the book, we find her and Gilbert charting out their future careers and planning to start university life in Redmond College which of course keeps readers eagerly awaiting the next book in the series!
'Anne of Avonlea' Summary
Anne is about to start her first term teaching at the Avonlea school, although she will still continue her studies at home with Gilbert, who is teaching at the nearby White Sands School. The book soon introduces Anne's new and problematic neighbour, Mr. Harrison, and his foul-mouthed parrot, as well as the twins, Davy and Dora. They are the children of Marilla's third cousin and she takes them in when their mother dies while their uncle is out of the country. Dora is a nice, well-behaved girl, somewhat boring in her perfect behaviour. Davy is Dora's exact opposite, much more of a handful and constantly getting into many scrapes. They are initially meant to stay only a short time, but the twins' uncle postpones his return to collect the twins and then eventually dies. Both Anne and Marilla are relieved (Marilla inwardly, of course) to know the twins will remain with them.
Other characters introduced are some of Anne's new pupils, such as Paul Irving, an American boy living with his grandmother in Avonlea while his widower father works in the States. He delights Anne with his imagination and whimsical ways, which are reminiscent of Anne's in her childhood. Later in the book, Anne and her friends meet Miss Lavendar Lewis, a sweet but lonely lady in her 40s who had been engaged to Paul's father 25 years before, but parted from him after a disagreement. At the end of the book, Mr. Irving returns and he and Miss Lavendar marry.
In the chapter entitled, "An Adventure on the Tory Road," Anne and Diana discuss the eponymous " 'Tory' Road," constructed and landscaped by " 'the Tory government'," provincial "Conservatives...'when they were in power just to show they were doing something.' " A resident also reminisces about adolescent courtship in her father's roadside home "twenty years ago." The Conservative majority dissolved amidst the 1867 Land Question politics of the Tenant League and regained the provincial government between 1870-91. 1896 Dominion elections similarly inspired author L.M. Montgomery to fictionalize "Conservative" reactions to Liberal "Grit" ascension in the 1917 Anne's House of Dreams. Both novels nevertheless traverse multiple temporalities and timelines in a politics of post-Confederation memory.
Anne discovers the delights and troubles of being a teacher, takes part in the raising of Davy and Dora, and organizes the A.V.I.S. (Avonlea Village Improvement Society) together with Gilbert, Diana, and Fred Wright, though their efforts to improve the town are not always successful. The Society takes up a subscription to repaint an old town hall, only to have the painter provide the wrong colour of paint, turning the hall into a bright blue eyesore. The trials and travails of the A.V.I.S. further represented the lackluster results of an imagined bipartisan effort to interweave "Liberal" notions of rural "secularization" with "Conservative" temporal ideas on urban "modernities."
Towards the end of the book, Mrs. Rachel Lynde's husband dies and Mrs. Lynde moves in with Marilla at Green Gables, allowing Anne to go to college at last. She and Gilbert make plans to attend Redmond College in the fall.
This book sees Anne maturing slightly, even though she still cannot avoid getting into a number of her familiar scrapes, including selling Mr. Harrison's cow after mistaking it for her own, accidentally rubbing red dye on her nose before meeting a famous author, and getting stuck in a duck house roof while peeping into a pantry window.
Book Details
Original Language
English
Genre/Category
Tags/Keywords
Author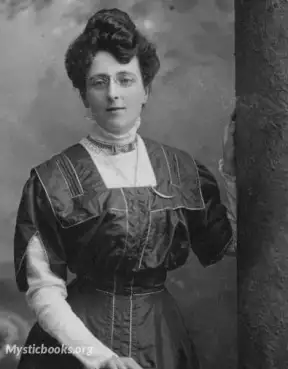 Lucy Maud Montgomery  (November 30, 1874 – April 24, 1942), published as L. M. Montgomery, was a Canadian author best known for a series of novels beginning in 1908 with Anne of Green Gable...
More on Lucy Maud Montgomery
Download eBooks
Listen/Download Audiobook
Reviews for
Anne of Avonlea
No reviews posted or approved, yet...