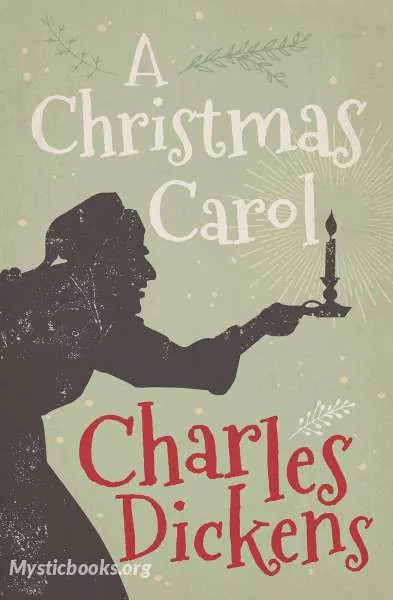 A Christmas Carol
"A squeezing, wrenching, grasping, biting, clutching, covetous old sinner" is hardly hero material, but this is exactly what makes A Christmas Carol by Charles Dickens such an unforgettable book and its hero, Ebenezer Scrooge such an extraordinarily enduring character. In the book's celebrated opening scene, on the night before Christmas the old miser Ebenezer Scrooge sits in his freezing cold counting house, oblivious to the discomfort of his shivering young assistant Bob Cratchit. Scrooge is unremittingly rude to relatives and visitors alike who drop in to convey their Christmas greetings or ask for a contribution to charity. Scrooge returns to his equally chilly mansion where he has an extraordinary supernatural experience. The spirit of his dead partner, Marley appears recounting tales of eternal suffering that he is condemned to endure because of the mean and uncharitable deeds that Marley did when he was alive. Marley informs Scrooge that three other supernatural visitors will make their appearance over the next three nights. The rest of the book traces the events that happen when these three otherworldly beings visit Scrooge. The book has five chapters, which the writer called "staves" referring to musical notation in which five horizontal lines and four spaces represent musical pitch. Published in 1843, the book went on to receive immense appreciation for its deeply emotional quality, touching scenes, wonderful characterization and Dickens himself felt the book's central ideas of charity, kindness, compassion, love and generosity were what set it apart from contemporary fiction of the time. It also took the theatrical world by storm and three productions went on stage simultaneously in 1844 with Dickens' blessings. Since then it has been extensively adapted for film, radio and television and took on the proportions of a Christmas tradition even during Dickens' lifetime itself. Endless spinoffs in literature, drama and popular literature keep this tale alive even today. Walt Disney's Unca Scrooge is inspired by it and today, the word "Scrooge" has become synonymous with miserliness. A Christmas Carol's enduring appeal lies in its heart rending appeal to help those living in impoverished conditions. The highly sentimental and touching pictures of Christmas celebrated in homes where festivities cannot coexist with grinding poverty, told in typical Dickensian style, make it both a literary masterpiece and a plea for social reform. But all is not gloom and doom —there are brilliant flashes of humor, memorable characterization and a deep understanding of human nature. As with all Dickens' works, this one too is peculiarly suited to being read aloud, especially when the family gathers round a cozy fire on Christmas Eve!
'A Christmas Carol' Summary
Stave one
A Christmas Carol opens on a bleak, cold Christmas Eve in London, seven years after the death of Ebenezer Scrooge's business partner, Jacob Marley. Scrooge, an ageing miser, dislikes Christmas and refuses a dinner invitation from his nephew Fred—the son of Fan, Scrooge's dead sister. He turns away two men who seek a donation from him to provide food and heating for the poor and only grudgingly allows his overworked, underpaid clerk, Bob Cratchit, Christmas Day off with pay to conform to the social custom.
That night Scrooge is visited at home by Marley's ghost, who wanders the Earth entwined by heavy chains and money boxes forged during a lifetime of greed and selfishness. Marley tells Scrooge that he has a single chance to avoid the same fate: he will be visited by three spirits and must listen or be cursed to carry much heavier chains of his own.
Stave two
The first spirit, the Ghost of Christmas Past, takes Scrooge to Christmas scenes of Scrooge's boyhood, reminding him of a time when he was more innocent. The scenes reveal Scrooge's lonely childhood at boarding school, his relationship with his beloved sister Fan, and a Christmas party hosted by his first employer, Mr Fezziwig, who treated him like a son. Scrooge's neglected fiancée Belle is shown ending their relationship, as she realises that he will never love her as much as he loves money. Finally, they visit a now-married Belle with her large, happy family on the Christmas Eve that Marley died. Scrooge, upset by hearing Belle's description of the man that he has become, demands that the ghost remove him from the house.
Stave three
The second spirit, the Ghost of Christmas Present, takes Scrooge to a joyous market with people buying the makings of Christmas dinner and to celebrations of Christmas in a miner's cottage and in a lighthouse. Scrooge and the ghost also visit Fred's Christmas party. A major part of this stave is taken up with Bob Cratchit's family feast and introduces his youngest son, Tiny Tim, a happy boy who is seriously ill. The spirit informs Scrooge that Tiny Tim will die unless the course of events changes. Before disappearing, the spirit shows Scrooge two hideous, emaciated children named Ignorance and Want. He tells Scrooge to beware the former above all and mocks Scrooge's concern for their welfare.
Book Details
Original Language
English
Genre/Category
Tags/Keywords
Author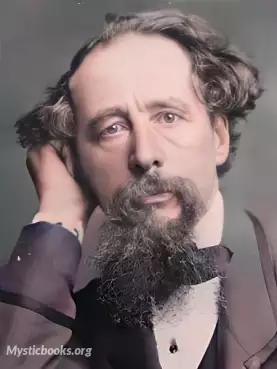 Charles Dickens created some of the world's best-known fictional characters and is regarded by many as the greatest novelist of the Victorian era. Charles John Huffam Dickens was born on 7 February 18...
More on Charles Dickens
Download eBooks
Listen/Download Audiobook
Reviews for
A Christmas Carol
No reviews posted or approved, yet...