 Timeline
Lifetime: 1860 - 1937 Passed: ≈ 85 years ago
Title
Canadian Novelist
Country/Nationality
Canada
Wikipedia
Ralph Connor
Charles William Gordon, or Ralph Connor, was a Canadian novelist, using the Connor pen name while maintaining his status as a church leader, first in the Presbyterian and later the United Church in Canada.
Gordon was born in Glengarry County, Ontario, and was the son of Rev. Daniel Gordon (1822–1910) and Mary Robertson Gordon (d. 1890). His father was a Free Church of Scotland Missionary in Upper Canada. While at Knox College, Gordon was inspired by a lecture given by Superintendent Robertson about the challenges in the West, leading him to pursue his summer mission work there, and ultimately to spend his life on reform and mission work in Western Canada. Gordon's views were largely shaped by Robertson, who believed that the settlers lax attitudes towards irregular church services and lukewarm spirituality could only be remedied by missionaries. Gordon felt called to be one of these missionaries and establish not only churches, but Christian social and moral reform in Western Canada. To this end, Gordon completed his theological training in Edinburgh, Scotland, where he was even further affirmed in his desire to bring the church to Western Canada. The theological atmosphere in Scotland during the 1870s and 1880s was increasingly liberal. This movement towards harmonizing traditional Christian doctrine with modern advancements, such as science and evolution, greatly appealed to Gordon. He became an influential proponent of social reform in the West, as well as for the union of the churches. The union, which resulted in the formation of the United Church of Canada in the 1920s, was a response to the increasing liberalization and secularization growing in prevalence especially in Canada.
Gordon's views of Western Canada were intricately connected to his views of religion and Christianity. His social and reform work were rooted in his call to ministry and his desire to see Canada united both in faith and in Nation.
The difficulties on the mission fields of the Canadian West were motivating factors for his fiction writing, and he successfully had many of his writings published and sold.
Books by Ralph Connor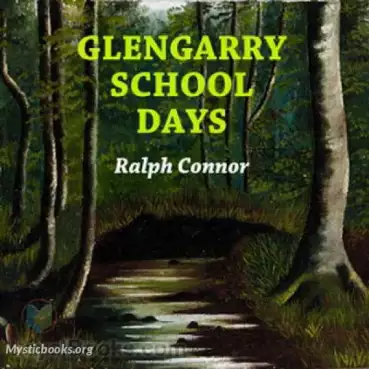 School
Children's Literature
Learning
Childhood
Western fiction
Confederation
Wild West
With international book sales in the millions, Ralph Connor was the best-known Canadian novelist of the first two decades of the Twentieth Century. Glengarry School Days (1902), hugely popular in its time, is based on his memories of growing up in ru...