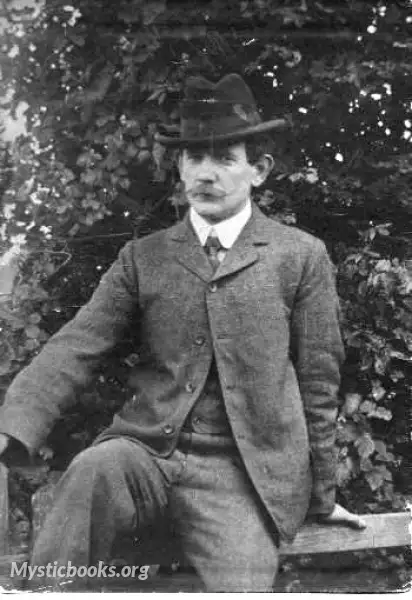 Timeline
Lifetime: 1870 - 1911 Passed: ≈ 112 years ago
Title
Writer
Country/Nationality
Irish
Wikipedia
Robert Tressell
Robert Noonan born Robert Croker and best known by the pen name Robert Tressell, was an Irish writer best known for his novel The Ragged-Trousered Philanthropists.
Tressell spent his entire early adult working life in South Africa. It was in Johannesburg that he was drawn into labour organisation and socialist politics. In Johannesburg, he was also involved with some of the leading protagonists of Irish nationalism.
Having arrived back in England he worked as a painter and decorator in Hastings and wrote his novel The Ragged Trousered Philanthropists, probably between 1906 and 1910, 'about exploitative employment when the only safety nets are charity, workhouse and grave.' George Orwell called it a wonderful book.
Noonan was born in 37 Wexford Street, Dublin, Ireland, the illegitimate son of Samuel Croker, a former Inspector of the Royal Irish Constabulary, who by the time of the birth was a retired Resident Magistrate.He was baptised and raised a Roman Catholic by his mother Mary Noonan. His father, who wasn't Catholic, had his own family but attempted to provide for Robert until his death in 1875.
By 1875 Noonan was living in London. He was recorded on the 1881 England Census, under his step-father Sebastian Zumbühl's surname, living at 27 Elmore Street, Islington, London. Noonan had, in the words of his daughter, Kathleen, "a very good education" and could speak a variety of languages. It seems he may have had the opportunity of entering Trinity College Dublin, but, when he was sixteen, he showed signs of a radical political consciousness, and left his family, declaring he "would not live on the family income derived largely from absentee landlordism". It was around this time he changed his surname to his mother's maiden name.
Unhappy with his life in Britain, he decided that he and Kathleen should emigrate to Canada; however, he only reached Liverpool when he was admitted to the Liverpool Royal Infirmary, where he died of 'phthisis pulmonalis' (i.e. pulmonary tuberculosis) on 3 February 1911, aged 40.
Noonan was buried in a pauper's grave on 10 February 1911 at Liverpool Parochial Cemetery, later known as Walton Park Cemetery. The location of the grave was not rediscovered until 1970. Twelve other people were buried in the same plot. In 1977, local socialists in conjunction with trade unions campaigned for and erected a memorial stone over the plot with the names of all buried there. The plot is no longer used as a cemetery and is now used by Rice Lane City Farm. The site is opposite Walton prison. A nearby road is named Noonan Close.
In 2019, Tressell was commemorated with a march to his graveside led by a brass band.
Books by Robert Tressell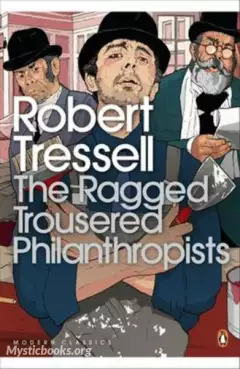 Culture
Society
Heritage
political
Capitalism
Semi-autobiographical novel
Hypocrisy
General Fiction
The Ragged-Trousered Philanthropists is a semi-autobiographical novel by the Irish house painter and sign writer Robert Noonan, who wrote the book in his spare time under the pen name Robert Tressell. Published after Tressell's death from tuberculosi...