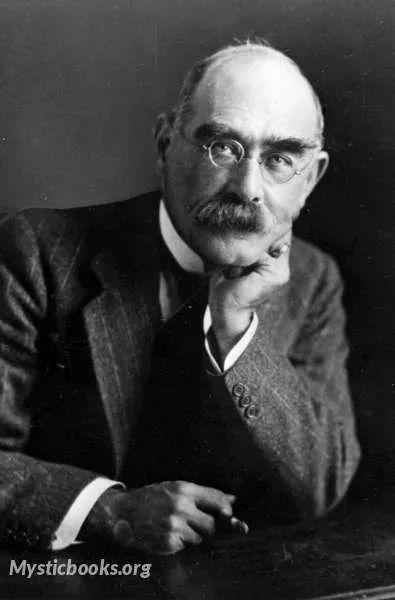 Timeline
Lifetime: 1865 - 1936 Passed: ≈ 87 years ago
Title
Short-Story Writer, Novelist, Poet, Journalist
Country/Nationality
Britain
Wikipedia
Rudyard Kipling
Kipling's writing has strongly influenced that of others. His stories for adults remain in print and have garnered high praise from writers as different as Poul Anderson, Jorge Luis Borges, and Randall Jarrell, who wrote: "After you have read Kipling's fifty or seventy-five best stories you realize that few men have written this many stories of this much merit, and that very few have written more and better stories
Joseph Rudyard Kipling (30 December 1865 – 18 January 1936) was an English journalist, short-story writer, poet, and novelist. He was born in India, which inspired much of his work.
In 1907, he was awarded the Nobel Prize for Literature, having been nominated in that year by Charles Oman, professor at the University of Oxford. The prize citation said it was "in consideration of the power of observation, originality of imagination, virility of ideas and remarkable talent for narration which characterize the creations of this world-famous author." Nobel prizes had been established in 1901 and Kipling was the first English-language recipient. At the award ceremony in Stockholm on 10 December 1907, the Permanent Secretary of the Swedish Academy, Carl David af Wirsén, praised both Kipling and three centuries of English literature:
"The Swedish Academy, in awarding the Nobel Prize in Literature this year to Rudyard Kipling, desires to pay a tribute of homage to the literature of England, so rich in manifold glories, and to the greatest genius in the realm of narrative that that country has produced in our times".
Kipling kept writing until the early 1930s, but at a slower pace and with less success than before. On the night of 12 January 1936, he suffered a haemorrhage in his small intestine. He underwent surgery, but died at Middlesex Hospital less than a week later on 18 January 1936, at the age of 70, of a perforated duodenal ulcer. His death had previously been incorrectly announced in a magazine, to which he wrote, "I've just read that I am dead. Don't forget to delete me from your list of subscribers."