 The Jungle Book
This is the classic story of Mowgli, the young boy raised by wolves in India: his escapades and adventures with his dear friends Bagheera the panther and Baloo the bear, his capture by the Monkey People, his attempt at reintergration into human society, and his ultimate triumph over his avowed enemy the tiger Shere Khan. Included in the book is the story of the brave white seal, Kotick, and the tenacious young mongoose, Rikki-Tikki Tavi who battled through the night to protect his human family from a pair of sly and viscous cobras. Packed with adventure and Jungle Law wisdom, this book has pervaded popular culture as the basis of many film and stage adaptations, including the popular Disney movie.
'The Jungle Book' Summary
A major theme in the book is abandonment followed by fostering, as in the life of Mowgli, echoing Kipling's own childhood. The theme is echoed in the triumph of protagonists including Rikki-Tikki-Tavi and The White Seal over their enemies, as well as Mowgli's. Another important theme is of law and freedom; the stories are not about animal behaviour, still less about the Darwinian struggle for survival, but about human archetypes in animal form. They teach respect for authority, obedience, and knowing one's place in society with "the law of the jungle", but the stories also illustrate the freedom to move between different worlds, such as when Mowgli moves between the jungle and the village. Critics have also noted the essential wildness and lawless energies in the stories, reflecting the irresponsible side of human nature.
Book Details
Author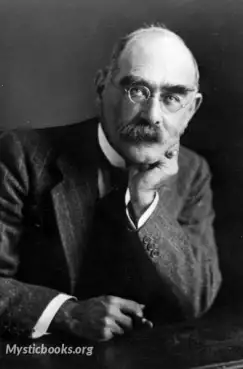 Kipling's writing has strongly influenced that of others. His stories for adults remain in print and have garnered high praise from writers as different as Poul Anderson, Jorge Luis Borges, and Randal...
More on Rudyard Kipling
Download eBooks
Listen/Download Audiobook
Reviews for
The Jungle Book
No reviews posted or approved, yet...