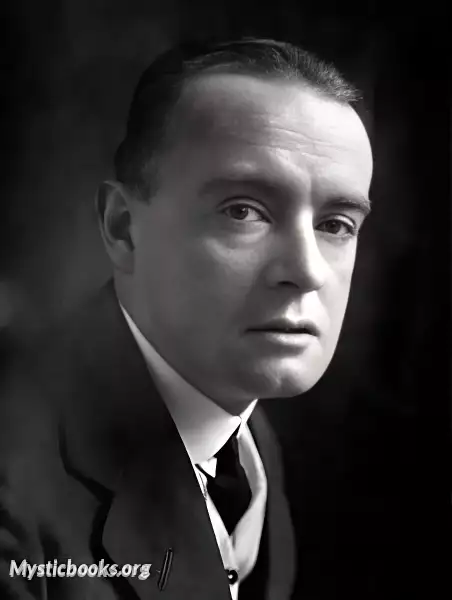 Saki
Author, Playwright
Country:

Britain
Lifetime: 1870 - 1916 Passed: ≈ 106 years ago
Hector Hugh Munro, better known by the pen name Saki and also frequently as H. H. Munro, was a British writer whose witty, mischievous and sometimes macabre stories satirize Edwardian society and culture. He is considered by English teachers and scholars as a master of the short story, and often compared to O. Henry and Dorothy Parker. Influenced by Oscar Wilde, Lewis Carroll and Rudyard Kipling, he himself influenced A. A. Milne, Noël Coward and P. G. Wodehouse.
Saki is best known for his short stories, which often feature clever, unconventional characters and twist endings. Many of his stories are set in Edwardian England and deal with themes of social class, power dynamics, and human nature.
Besides his short stories (which were first published in newspapers, as was customary at the time, and then collected into several volumes), he wrote a full-length play, The Watched Pot, in collaboration with Charles Maude; two one-act plays; a historical study, The Rise of the Russian Empire (the only book published under his own name); a short novel, The Unbearable Bassington; the episodic The Westminster Alice (a parliamentary parody of Alice in Wonderland); and When William Came, subtitled A Story of London Under the Hohenzollerns, a fantasy about a future German invasion and occupation of Britain.
Hector Hugh Munro was born in Akyab (now Sittwe), British Burma, which was then part of British India. After his wife's death Charles Munro sent his children, including two-year-old Hector, home to England. Hector followed his father in 1893 into the Indian Imperial Police and was posted to Burma, but successive bouts of fever caused his return home after only fifteen months.
In 1896, he decided to move to London to make a living as a writer.
Munro started his writing career as a journalist for newspapers such as The Westminster Gazette, the Daily Express, The Morning Post, and magazines such as the Bystander and Outlook. His first book The Rise of the Russian Empire, a historical study modelled upon Edward Gibbon's The Decline and Fall of the Roman Empire, appeared in 1900, under his real name, but proved to be something of a false start.
In 1902 he moved to The Morning Post, described as one of the 'organs of intransigence' by Stephen Koss, to work as a foreign correspondent, first in the Balkans, and then in Russia, where he was witness to the 1905 revolution in St Petersburg. He then went on to Paris, before returning to London in 1908, where 'the agreeable life of a man of letters with a brilliant reputation awaited him.' In the intervening period Reginald had been published in 1904, the stories having first appeared in The Westminster Gazette, and all this time he was writing sketches for The Morning Post, the Bystander, and The Westminster Gazette. He kept a place in Mortimer Street, wrote, played bridge at the Cocoa Tree Club, and lived simply. Reginald in Russia appeared in 1910, and The Chronicles of Clovis was published in 1911, and Beasts and Super-Beasts in 1914, along with many other short stories that appeared in newspapers not published in collections in his lifetime.
He also produced two novels, The Unbearable Bassington (1912) and When William Came (1913).
At the start of the First World War Munro was 43 and officially over-age to enlist, but he refused a commission and joined the 2nd King Edward's Horse as an ordinary trooper. He later transferred to the 22nd Battalion of the Royal Fusiliers, in which he was promoted to lance sergeant. More than once he returned to the battlefield when officially too sick or injured. In November 1916 he was sheltering in a shell crater near Beaumont-Hamel, France, during the Battle of the Ancre, when he was killed by a German sniper. According to several sources, his last words were "Put that bloody cigarette out!" Despite his short career, he remains a popular and influential writer to this day.
Pen-name
The pen name "Saki" is most commonly assumed to be a reference to the cupbearer in the Rubáiyát of Omar Khayyam. Both Rothay Reynolds and Ethel Munro confirm this. This reference is stated as fact by Emlyn Williams in his introduction to a Saki anthology published in 1978.
Wikipedia

More info about author