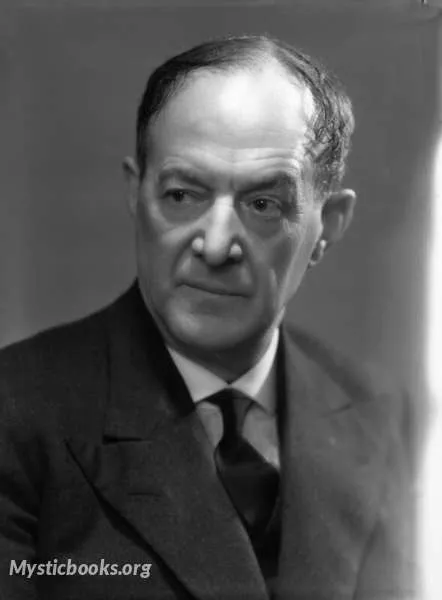 Timeline
Lifetime: 1873 - 1956 Passed: ≈ 67 years ago
Title
Writer
Country/Nationality
England
Wikipedia
Walter de la Mare
Walter John de la Mare was an English poet, short story writer, and novelist. He is probably best remembered for his works for children, for his poem "The Listeners", and for a highly acclaimed selection of subtle psychological horror stories, amongst them "Seaton's Aunt" and "All Hallows".
In 1921, his novel Memoirs of a Midget won the James Tait Black Memorial Prize for fiction, and his post-war Collected Stories for Children won the 1947 Carnegie Medal for British children's books.
De la Mare was born in Kent at 83 Maryon Road, Charlton[5] (now part of the Royal Borough of Greenwich), partly descended from a family of French Huguenots, and was educated at St Paul's Cathedral School. He was born to James Edward de la Mare, a principal at the Bank of England, and Lucy Sophia Browning (James's second wife), daughter of Scottish naval surgeon and author Dr Colin Arrott Browning. The suggestion that Lucy was related to poet Robert Browning has been found to be incorrect. He had two brothers, Francis Arthur Edward and James Herbert, and four sisters Florence Mary, Constance Eliza, Ethel (who died in infancy), and Ada Mary. De la Mare preferred to be known as 'Jack' by his family and friends as he disliked the name Walter.
He worked from 1890 in the statistics department of the London office of Standard Oil for eighteen years to support his family, but nevertheless found time to write. In 1908, through the efforts of Sir Henry Newbolt he received a Civil List pension which enabled him to concentrate on writing.
In 1892, de la Mare joined the Esperanza Amateur Dramatics Club, where he met and fell in love with Elfrida Ingpen, the leading lady, who was ten years older than he. They were married on 4 August 1899, and they went on to have four children: Richard Herbert Ingpen, Colin, Florence and Lucy Elfrida de la Mare. The new family lived in Beckenham and Anerley from 1899 till 1924. It was in Beckenham at Mackenzie Road that the children were born; his first book of poems, Songs of Childhood, published (under the name Walter Ramal); and Henry Brocken written. Their house at Anerley in south London was the scene of many parties, notable for imaginative games of charades.
In 1940, his wife Elfrida was diagnosed with Parkinson's disease and spent the rest of her life as an invalid, eventually dying in 1943. From 1940 until his death, de la Mare lived in South End House, Montpelier Row, Twickenham, the same street on which Alfred, Lord Tennyson, had lived a century earlier. For the Collected Stories for Children (Faber and Faber, 1947), he won the annual Carnegie Medal from the Library Association, recognising the year's best children's book by a British subject. It was the first collection to win the award.
De la Mare suffered from a coronary thrombosis in 1947 and died of another in 1956. He spent his final year mostly bed-ridden, being cared for by a nurse whom he loved but never had a physical relationship with. His ashes are buried in the crypt of St Paul's Cathedral, where he had once been a choirboy.
Books by Walter de la Mare