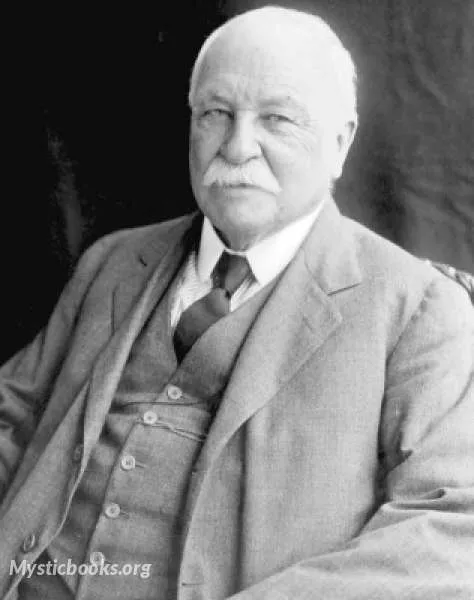 Timeline
Lifetime: 1837 - 1920 Passed: ≈ 103 years ago
Title
American Realist Novelist, Literary Critic
Country/Nationality
United States
Wikipedia
William Dean Howells
William Dean Howells was an American realist novelist, literary critic, and playwright, nicknamed "The Dean of American Letters". He was particularly known for his tenure as editor of The Atlantic Monthly, as well as for his own prolific writings, including the Christmas story "Christmas Every Day" and the novels The Rise of Silas Lapham and A Traveler from Altruria.

William Dean Howells was born on March 1, 1837, in Martinsville, Ohio (now known as Martins Ferry, Ohio), to William Cooper Howells and Mary Dean Howells, the second of eight children. He began at an early age to help his father with typesetting and printing work, a job known at the time as a printer's devil. In 1852, his father arranged to have one of his poems published in the Ohio State Journal without telling him.
In 1856, Howells was elected as a clerk in the State House of Representatives. In 1858, he began to work at the Ohio State Journal where he wrote poetry and short stories, and also translated pieces from French, Spanish, and German.
The Howells returned to America in 1865 and settled in Cambridge, Massachusetts. He wrote for various magazines, including The Atlantic Monthly and Harper's Magazine. In January 1866, James Fields offered him a position as assistant editor at The Atlantic Monthly; he accepted after successfully negotiating for a higher salary, though he was frustrated by Fields' close supervision.
Howells was made editor in 1871, after five years as assistant editor, and he remained in this position until 1881. In 1869, he met Mark Twain with whom he formed a longtime friendship. But his relationship with journalist Jonathan Baxter Harrison was more important for the development of his literary style and his advocacy of Realism. Harrison wrote a series of articles for The Atlantic Monthly during the 1870s on the lives of ordinary Americans. Howells gave a series of twelve lectures on "Italian Poets of Our Century" for the Lowell Institute during its 1870-71 season.
In February 1910, Elinor Howells began using morphine to treat her worsening neuritis. She died on May 6, a few days after her birthday, and only two weeks after the death of Howells's friend Mark Twain. Henry James offered his condolences, writing, "I think of this laceration of your life with an infinite sense of all it will mean for you". Howells and his daughter Mildred decided to spend part of the year in their Cambridge home on Concord Avenue; though, without Elinor, they found it "dreadful in its ghostliness and ghastliness".
Howells died in his sleep shortly after midnight on May 11, 1920, and was buried in Cambridge, Massachusetts. Eight years later his daughter published his correspondence as a biography of his literary life.
Books by William Dean Howells