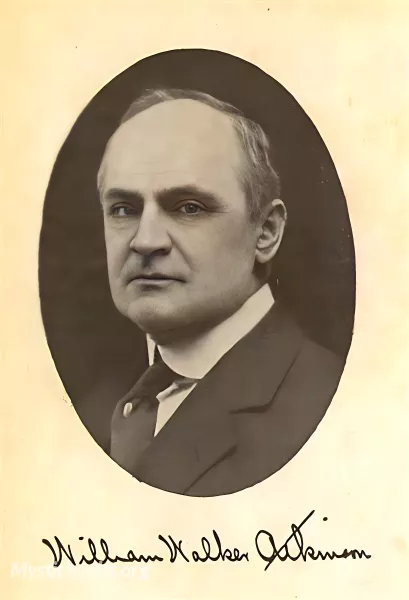 William Walker Atkinson, Theron Q. Dumont
Attorney, Merchant, Publisher, Author
Country:

American
Lifetime: 1862 - 1932 Passed: ≈ 90 years ago
Atkinson was a prolific writer, and his many books achieved wide circulation among New Thought devotees and occult practitioners. He published under several pen names, including Magus Incognito, Theodore Sheldon, Theron Q. Dumont, Swami Panchadasi, Yogi Ramacharaka, Swami Bhakta Vishita, and probably other names not identified at present. He is also popularly held to be one (if not all) of the Three Initiates who anonymously authored The Kybalion, which certainly resembles Atkinson's other writings in style and subject matter. Atkinson's two co-authors in the latter venture, if they even existed, are unknown, but speculation often includes names like Mabel Collins, Michael Whitty, Paul Foster Case, and Harriett Case.
William Walker Atkinson (December 5, 1862 – November 22, 1932) was an attorney, merchant, publisher, and author, as well as an occultist and an American pioneer of the New Thought movement. He is the author of the pseudonymous works attributed to Theron Q. Dumont and Yogi Ramacharaka.
He wrote an estimated 100 books, all in the last 30 years of his life. He was mentioned in past editions of Who's Who in America, in Religious Leaders of America, and in similar publications. His works have remained in print more or less continuously since 1900.
Atkinson died November 22, 1932 in Los Angeles, California at the age of 69.
Wikipedia

More info about author