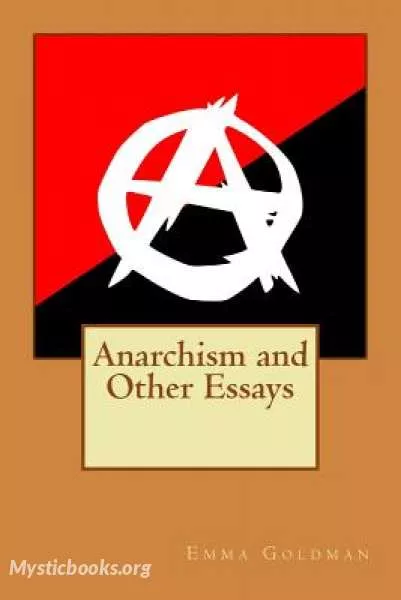 Anarchism and Other Essays
by Emma Goldman
Anarchism and Other Essays is a 1910 essay collection by Emma Goldman, first published by Mother Earth Publishing. The essays outline Goldman's anarchist views on a number of subjects, most notably the oppression of women and perceived shortcomings of first wave feminism, but also prisons, political violence, sexuality, religion, nationalism and art theory. Hippolyte Havel contributed a short biography of Goldman to the anthology. Lori Jo Marso argues that Goldman's essays, in conjunction with her life and thought, make important contributions to ongoing debates in feminism, including around "the connections and tensions between sexuality, love and feminist politics".
'Anarchism and Other Essays' Summary
A young Russian immigrant, Emma Goldman, had arrived just the previous year in the United States. She was deeply affected by what came to be known as the Haymarket Affair. She took on various jobs, including that of a factory worker before becoming a writer and lecturer committed to anarchist philosophy. In the years to follow, she and her lover planned to assassinate a well known financier and industrialist. Though the victim survived, Goldman's lover was sentenced to life imprisonment while she received a lesser sentence.
However, she continued to spend time in and out of jail for various activities including distribution of literature regarding birth control, inducing people not to join the newly introduced military draft etc. She was deported back to Russia but found the regime there highly repressive and lived in Canada, England and France. She wrote passionately about issues that concerned humanity including prisons, religion, marriage, free love, the right of choice, capitalism, homosexuality, gender politics and militarism.
Twelve chapters delineate Goldman's philosophy and ideas. They include thoughts on Minorities versus Majorities, Prisons: A Social Crime and Failure, The Hypocrisy of Puritanism, Marriage and Love, The Tragedy of Women's Emancipation and several more. Living in an age marked by the rise of unbridled capitalism, self righteousness, imperialism and greed, in these essays she writes simply, passionately, earnestly and penetratingly about ideas and ideals and how individuals are constantly in conflict with society.
Book Details
Original Language
English
Genre/Category
Tags/Keywords
Author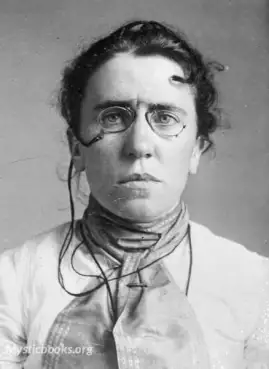 Emma Goldman was an anarchist political activist and writer. She played a pivotal role in the development of anarchist political philosophy in North America and Europe in the first half of the 20th ce...
More on Emma Goldman
Download eBooks
Listen/Download Audiobook
Reviews for
Anarchism and Other Essays
No reviews posted or approved, yet...