 Eros & Psyche; a poem in twelve measures
As Psyche - the youngest daughter of a petty Cretan king - grows into the full flower of womanhood, she becomes worshiped by the common people as the living apotheosis of Aphrodite. Aphrodite - noting her worshipers forsaking her temples to instead ask for the princess' blessings - demands speedy vengeance.
'Eros & Psyche; a poem in twelve measures ' Summary
The poem is divided into twelve cantos - one for each of the twelve months of the year - which gives the poem a certain, almost "pastoral" feel. The number of stanzas in each canto equals the number of days in that month: so the first canto March has 31 stanzas, the second canto April has 30 stanzas, and so on. Each stanza is a septet (i.e. comprises exactly seven lines) which follow the same end-rhyming schema of a-b-a-b-c-c-b.
Book Details
Author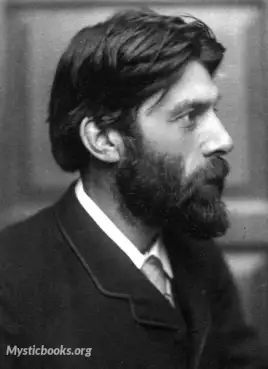 Robert Seymour Bridges OM was an English poet who was Poet Laureate from 1913 to 1930. A doctor by training, he achieved literary fame only late in life. His poems reflect a deep Christian faith, and...
More on Robert Bridges
Listen/Download Audiobook
Reviews for
Eros & Psyche; a poem in twelve measures
No reviews posted or approved, yet...