 Europe and the Faith
"The Faith is Europe. And Europe is the Faith." Belloc looks first at the Roman Empire, then the place of the early Church inside that Empire, then the Empire's decline, which is represented by the devolution of central power from the Emperor to local administrators and landowners. Belloc is essentially a continuist, stressing that the barbarians had no desire to destroy the Empire - indeed were usually auxiliaries in its armies. As the central government weakened these men - often the former chiefs of Barbarian tribes as well as the officers of a barbarian legions - became known as reges, as kings. Civil offices which were once the object of election became hereditary rights. Nations formed around powerful landowners and so the political unity of the Empire fragmented into feudal states.
'Europe and the Faith ' Summary
The Catholic brings to history (when I say "history" in these pages I mean the history of Christendom) self-knowledge. As a man in the confessional accuses himself of what he knows to be true and what other people cannot judge, so a Catholic, talking of the united European civilization, when he blames it, blames it for motives and for acts which are his own. He himself could have done those things in person. He is not relatively right in his blame, he is absolutely right. As a man can testify to his own motive so can the Catholic testify to unjust, irrelevant, or ignorant conceptions of the European story; for he knows why and how it proceeded. Others, not Catholic, look upon the story of Europe externally as strangers. "They" have to deal with something which presents itself to them partially and disconnectedly, by its phenomena alone: "he" sees it all from its centre in its essence, and together.
Book Details
Original Language
English
Genre/Category
Tags/Keywords
Author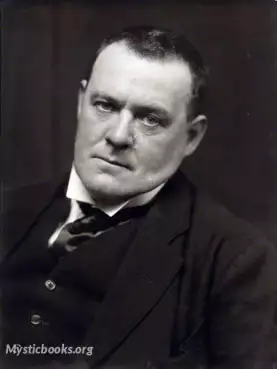 Joseph Hilaire Pierre René Belloc was a British-French writer and historian and one of the most prolific writers in England during the early twentieth century. Belloc was also an orator, poet,...
More on Hilaire Belloc
Download eBooks
Listen/Download Audiobook
Reviews for
Europe and the Faith
No reviews posted or approved, yet...