 Fifty Famous Stories Retold
King Alfred and the Cakes. Damon and Pythias. The Sword of Damocles. Bruce and the Spider. These are stories that many people who grew up in the last century would be familiar with. They were included in our text books or to be found in anthologies in our school libraries. However, for a new generation growing up, some of these may be new and unknown. Hence, Fifty Famous Stories Retold by James Baldwin would indeed be a great addition to your children's bookshelf. James Baldwin, who shares his name with another famous American author was an editor, author and gifted teacher. He worked as a textbook editor and also wrote more than fifty books for children concerning mythology, legends and the stories of famous historical figures. In the late 19th and early 20th centuries, his works were extremely popular and had a considerable influence on the reading habits of generations of youngsters. He retired as the Editor in Chief of the American Book Company and compiled the much acclaimed Baldwin Readers and co-authored the Expressive Readers. These went on to set the standard for textbooks for nearly a century, at a time when education was undergoing huge systemic reform.
'Fifty Famous Stories Retold' Summary
Fifty Famous Stories Retold contains a preface by the author, in which he describes the motives behind such an anthology. "...that the reading of them will give not only pleasure but also lay the foundation for broader literary studies..." he opines. Some of the stories were selected for their historical value, others for the moral truths they convey, while some are intended solely to amuse. They are taken from a variety of sources. Folktales, legends and ballads also are a rich source. Baldwin remarks that he took care not to include myths, fairytales and fables.
Hence we find old favorites like Dick Whittington's Cat, The Story of Robin Hood and George Washington and His Hatchet alongside less familiar ones like Inchcape Rock, Doctor Goldsmith or Diogenes the Wise. The original contains charming illustrations.
In Baldwin's own words, the encounter with good literature and good books was what spurred him to develop the reading habit. For a new generation which is fast losing the pleasure that books can bring, perhaps Fifty Famous Stories Retold could serve as a springboard and encourage them to rediscover the joy of reading.
Book Details
Original Language
English
Genre/Category
Tags/Keywords
Author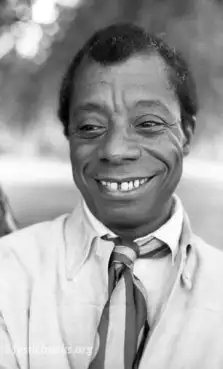 James Arthur Baldwin (August 2, 1924 – December 1, 1987) was an American novelist, playwright, essayist, poet, and activist. His essays, collected in Notes of a Native Son (1955), explore intric...
More on James Baldwin
Download eBooks
Listen/Download Audiobook
Reviews for
Fifty Famous Stories Retold
No reviews posted or approved, yet...