 Lancelot, or The Knight of the Cart
Lancelot, the Knight of the Cart is a 12th-century Old French poem by Chrétien de Troyes, although it is believed that Chrétien did not complete the text himself. It is one of the first stories of the Arthurian legend to feature Lancelot as a prominent character. The narrative tells about the abduction of Queen Guinevere, and is the first text to feature the love affair between Lancelot and Guinevere.
'Lancelot, or The Knight of the Cart' Summary
The story centers on Lancelot's rescue of Guinevere after she has been abducted by Meleagant, the malevolent son of King Bademagu, the righteous ruler of the nearby Kingdom of Gorre. It deals with Lancelot's trials rescuing Guinevere, and his struggle to balance his duties as a warrior and as a lover bound by societal conventions.
The book begins with Guinevere being abducted by Meleagant, who has tricked Arthur into allowing him to do so. After Gawain protests Arthur's decision to let them go, Arthur allows Gawain to pursue them. While Gawain is searching for the pair, he runs into the (then unnamed) Lancelot who, after riding his horse to death, convinces Gawain to lend him a horse in pursuit of the queen. Lancelot then speeds after Guinevere. When Gawain catches up to him, Lancelot has worn out his new horse to death just as he did his previous one. Lancelot encounters a cart-driving dwarf, who says he will tell Lancelot where Guinevere and her captor went if Lancelot agrees to ride in his cart. Lancelot boards the cart reluctantly as this is a dishonorable form of transport for a knight.[1] Gawain, unwilling to demean himself in this manner, chooses to follow on horseback. Along this journey they encounter many obstacles. Lancelot is regularly derided by locals along his journey for having reduced himself to such a lowly stature by riding in the aforementioned cart. His first trial comes when a maiden offers a bed for the knights, but refuses to let Lancelot lie on it. It is then revealed to be a trap to kill the knights, but it does not faze Lancelot, as after escaping the trap, he returns to sleep in the very bed in which the trap was set.
After many more encounters with beautiful women and rude knights, Lancelot and Gawain decide to part ways so that they may cover more ground. Lancelot endures many trials, including battling three axe-bearing men, lifting a heavy slab of stone from a mysterious tomb, battling a foreign army from Logres, settling a dispute among those loyal to him over who may host him for the night, fighting against an overly prideful knight, and crossing an extremely sharp 'sword-bridge.' Lancelot finds Guinevere in the castle of Gorre, and rescues her from Meleagant. However, he is subsequently driven away by her coldness, which is later revealed to be caused by his initial hesitation to enter the cart. Lancelot leaves to find Gawain but is drawn back through his misadventures, and Guinevere apologizes for turning him away. Lancelot breaks into her tower and they spend a passionate night together. He injures his hand during his break-in, and blood from this injury stains Guinevere's sheets. Lancelot sneaks out of the tower before sunrise, and Meleagant accuses Guinevere of committing adultery with Kay, who is the only wounded knight known of nearby. Lancelot challenges Meleagant to a fight to defend Guinevere's honor. After Meleagant's father interferes, Meleagant and Lancelot agree to fight in a year's time. During this year, Lancelot is tricked by another dwarf and forced into imprisonment while Guinevere is allowed to return home. When it comes time to duel, Lancelot bargains with his captors to let him go and fight, and he promises to return. When Lancelot fights in the tournament, Guinevere asks him to lose in order to prove his love. He obliges, but when he begins to intentionally throw the battle, Guinevere changes her mind, now instructing him to win instead. Lancelot complies and beats the other tournament competitors, returning to his captors following the battle. Meleagant finds out from the captor's husband that the captor's wife was the one who agreed to release Lancelot temporarily (to fight at the tournament). Meleagant orders Lancelot to be locked away in a master craftsman's castle and Lancelot is imprisoned.
In a continuation, we learn that the woman whom Lancelot had much earlier saved from kidnapping (she ordered Lancelot to sever her stalker's head) was actually Meleagant's sister. She searches for Lancelot in order to return his favor. She finds an axe, and the rope used by Lancelot to pull up food, and sends up the axe instead. Lancelot chops his way out and escapes with her to a secluded home that she owns. Meanwhile, Gawain prepares to battle Meleagant, since Lancelot is missing (a one-year rematch after the second duel was established). Lancelot arrives on time and, at last, fights Meleagant, who loses his temper and his arm (to Lancelot's sword), and is subsequently beheaded by Lancelot. Guinevere tepidly embraces Lancelot (they are in public) in the end.
Book Details
Author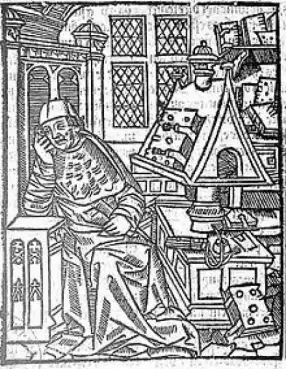 Chrétien de Troyes was a French poet and trouvère known for his writing on Arthurian subjects, and for first writing of Lancelot, Percival and the Holy Grail. Chrétien's works, in...
More on Chretien de Troyes
Download eBooks
Listen/Download Audiobook
Reviews for
Lancelot, or The Knight of the Cart
No reviews posted or approved, yet...