 Las aventuras de Pinoquio
Adéntrate en un mundo de fantasía y aprendizaje con "Las aventuras de Pinoquio" de Carlo Collodi, magistralmente traducido por Antonio José Restrepo. Sumérgete en las travesías del travieso muñeco de madera, Pinoquio, mientras emprende un hechizante viaje de autodescubrimiento y transformación. En este cuento atemporal, cada mentira de Pinoquio lo conduce a aventuras extraordinarias, desde danzar con hadas hasta enfrentar aguas traicioneras. Mientras lucha por convertirse en un niño de verdad, sus andanzas revelan valiosas lecciones sobre la honestidad, el coraje y la búsqueda de sueños. La narrativa encantadora de Collodi, hábilmente recreada por la traducción de Restrepo, teje una trama de magia y moralidad que trasciende generaciones. Sumérgete en esta fábula clásica que capta el corazón y la imaginación, y observa cómo el corazón de madera de Pinoquio aprende a latir al ritmo de la humanidad.
'Las aventuras de Pinoquio' Summary
"Las aventuras de Pinoquio" de Carlo Collodi, brillantemente traducido por Antonio José Restrepo, nos transporta a un universo mágico lleno de enseñanzas y travesuras. La historia sigue las peripecias de Pinoquio, un juguete de madera que cobra vida y se embarca en un emocionante viaje de autodescubrimiento y crecimiento.
El conflicto central gira en torno al deseo incesante de Pinoquio de convertirse en un niño de carne y hueso. Cada una de sus aventuras, desde sus interacciones con personajes memorables hasta sus decisiones impulsivas, lo lleva a enfrentar las consecuencias de decir mentiras y evadir sus responsabilidades. A lo largo de sus peripecias, Pinoquio aprende importantes lecciones sobre la importancia de la honestidad, la valentía y la toma de decisiones acertadas.
Collodi utiliza un estilo narrativo que combina la fantasía con la moralidad, creando un relato cautivador que encanta tanto a jóvenes como a adultos. La traducción magistral de Restrepo conserva la esencia de las enseñanzas y la magia de la historia original, permitiendo que los lectores se sumerjan en el mundo mágico de Pinoquio.
Book Details
Original Language
Italian
Author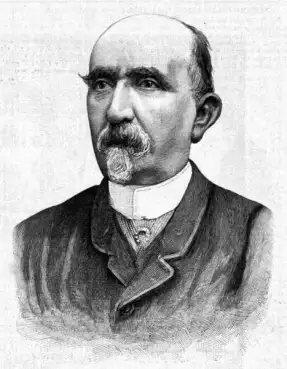 Carlo Lorenzini (24 November 1826 – 26 October 1890), better known by the pen name Carlo Collodi , was an Italian author, humourist, and journalist, widel...
More on Carlo Collodi
Download eBooks
Listen/Download Audiobook
Reviews for
Las aventuras de Pinoquio
No reviews posted or approved, yet...