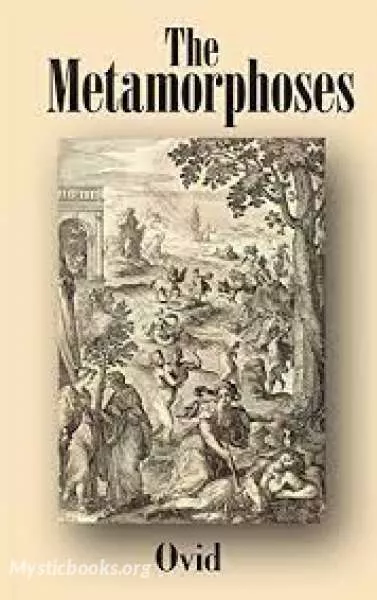 Metamorphoses
by Ovid
The Metamorphoses is an 8 AD Latin narrative poem by the Roman poet Ovid, considered his magnum opus. Comprising 11,995 lines, 15 books and over 250 myths, the poem chronicles the history of the world from its creation to the deification of Julius Caesar within a loose mythico-historical framework.
'Metamorphoses' Summary
Although meeting the criteria for an epic, the poem defies simple genre classification by its use of varying themes and tones. Ovid took inspiration from the genre of metamorphosis poetry, and some of the Metamorphoses derives from earlier treatment of the same myths; however, he diverged significantly from all of his models.
One of the most influential works in Western culture, the Metamorphoses has inspired such authors as Dante Alighieri, Giovanni Boccaccio, Geoffrey Chaucer, and William Shakespeare. Numerous episodes from the poem have been depicted in acclaimed works of sculpture, painting, and music. Although interest in Ovid faded after the Renaissance, there was a resurgence of attention to his work towards the end of the 20th century. Today the Metamorphoses continues to inspire and be retold through various media. Numerous English translations of the work have been made, the first by William Caxton in 1480.
Book Details
Author
Pūblius Ovidius Nāsō, known in English as Ovid, was a Roman poet who lived during the reign of Augustus. He was a contemporary of the older Virgil and...
More on Ovid
Download eBooks
Listen/Download Audiobook
Reviews for
Metamorphoses
No reviews posted or approved, yet...