 Ragged Dick
Ragged Dick; or, Street Life in New York with the Boot Blacks is a Bildungsroman by Horatio Alger Jr., which was serialized in The Student and Schoolmate in 1867 and expanded for publication as a full-length novel in May 1868 by the publisher A. K. Loring. It was the first volume in the six-volume Ragged Dick Series and became Alger's best-selling work. The tale follows a poor bootblack's rise to middle-class respectability in 19th-century New York City. It had a favourable reception. Student and Schoolmate reported their readers were delighted with the first instalment, and Putnam's Magazine thought boys would love the novel. The plot and theme were repeated in Alger's subsequent novels and became the subject of parodies and satires. Ragged Dick and Alger's Silas Snobden's Office Boy inspired the musical comedy Shine! in 1982.
'Ragged Dick' Summary
The text of Ragged Dick is based on the 1868 first book edition, annotated for student readers. "Contexts" begins by looking at Ragged Dick through the lenses of 1860s New York and Alger's own life there. Ragged Dick is a fourteen-year-old bootblack – he smokes, drinks occasionally, and sleeps on the streets – but he is anxious "to turn over a new leaf, and try to grow up 'spectable". He won't steal under any circumstances, and many gentlemen who are impressed with this virtue (and his determination to succeed) offer their aid. Mr. Greyson, for example, invites him to church and Mr. Whitney gives him five dollars for performing a service. Dick uses the money to open a bank account and to rent his first apartment. He fattens his bank account by practicing frugality and is tutored by his roommate Fosdick in the three R's. When Dick rescues a drowning child, the grateful father rewards him with a new suit and a job in his mercantile firm. With this final event, Richard is "cut off from the old vagabond life which he hoped never to resume" and henceforth will call himself Richard Hunter, Esq.
Book Details
Original Language
English
Genre/Category
Tags/Keywords
Author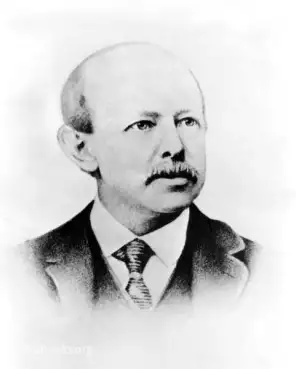 Horatio Alger Jr. was an American writer of young adult novels about impoverished boys and their rise from humble backgrounds to lives of middle-class security and comfort through good works. His writ...
More on Horatio Alger
Download eBooks
Listen/Download Audiobook
No reviews posted or approved, yet...