 The Curious Lore of Precious Stones
This is a captivating book that delves into the fascinating world of gemstones. The book provides a comprehensive exploration of the history, legends, and symbolism associated with these precious stones. Originally published in 1913, "The Curious Lore of Precious Stones" has remained a timeless reference for gemstone enthusiasts and collectors. Kunz, an expert in his field, shares his extensive knowledge and passion for gemstones, offering readers a wealth of information on various aspects related to these alluring gems. The book covers a wide range of topics, including the geological origins of gemstones, their mining and cutting processes, and the cultural significance they hold across different civilizations and time periods. Kunz weaves together captivating anecdotes, historical accounts, and mythological tales to bring each gemstone to life, showcasing their unique qualities and allure. Whether you are a gemstone enthusiast, a history buff, or simply curious about the wonders of nature, "The Curious Lore of Precious Stones" offers an enthralling journey through the world of gemstones. Kunz's expertise and engaging writing style make this book a valuable resource for both beginners and seasoned enthusiasts alike. With its timeless appeal and the author's authoritative voice, "The Curious Lore of Precious Stones" continues to be a beloved reference in the field of gemology. It remains an essential read for anyone seeking to unravel the mysteries and beauty of these precious treasures from the Earth.
'The Curious Lore of Precious Stones' Summary
The Curious Lore of Precious Stones" by George Frederick Kunz is an enchanting book that takes readers on a captivating journey into the realm of gemstones. Renowned gemologist George Frederick Kunz shares his vast knowledge and passion for these exquisite treasures, immersing readers in a world of beauty, history, and mystery.
In this comprehensive exploration, Kunz unravels the secrets behind some of the world's most coveted gemstones. He delves into their origins, uncovering the geological processes that give birth to these dazzling wonders. From the fiery depths of volcanoes to the depths of the Earth's crust, Kunz paints a vivid picture of how these gemstones are formed over millions of years.
"The Curious Lore of Precious Stones" goes beyond mere geology, delving into the cultural significance and symbolism associated with each gemstone. Kunz reveals how gemstones have played a pivotal role in human history, adorning the crowns of kings and queens, and being used as talismans for protection and healing. The book takes readers on a fascinating journey through time, exploring the myths, legends, and superstitions that have shaped our perceptions of these precious stones.
Kunz's expertise shines through as he shares captivating anecdotes and historical accounts related to gemstones. From the ancient civilizations of Egypt and Mesopotamia to the magnificent courts of Europe, readers are treated to a tapestry of stories that illuminate the role of gemstones in human civilization.
Throughout the book, Kunz showcases the allure and beauty of various gemstones, including diamonds, rubies, emeralds, sapphires, and many more. He describes their unique characteristics, colors, and cuts, allowing readers to appreciate the intricate craftsmanship and artistry involved in transforming these raw gems into exquisite jewelry.
"The Curious Lore of Precious Stones" is a valuable resource for gemstone enthusiasts, collectors, and anyone fascinated by the wonders of the natural world. Kunz's engaging writing style, coupled with his deep knowledge and passion for gemstones, makes this book an enthralling read.
Whether you are seeking to expand your understanding of gemstones, explore their historical significance, or simply immerse yourself in a world of beauty and intrigue, "The Curious Lore of Precious Stones" is a must-read. George Frederick Kunz's timeless exploration of gemstones continues to captivate readers, making this book an enduring classic in the field of gemology.
Book Details
Original Language
English
Genre/Category
Tags/Keywords
Author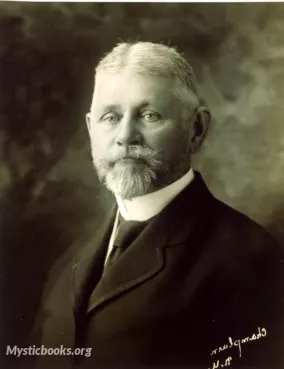 George Frederick Kunz was a renowned American gemologist, mineralogist, and author who made significant contributions to the field of gemology and gemstone research. With a profound passion for gemsto...
More on George Frederick Kunz
Download eBooks
Listen/Download Audiobook
Reviews for
The Curious Lore of Precious Stones
No reviews posted or approved, yet...