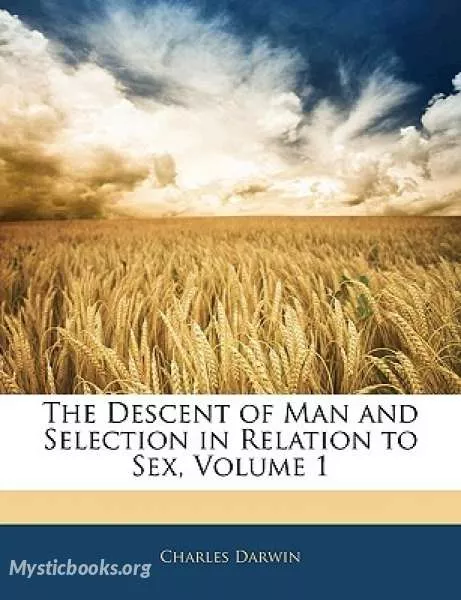 The Descent of Man and Selection in Relation to Sex, Part 1
The Descent of Man, and Selection in Relation to Sex is a book by English naturalist Charles Darwin, first published in 1871, which applies evolutionary theory to human evolution, and details his theory of sexual selection, a form of biological adaptation distinct from, yet interconnected with, natural selection. The book discusses many related issues, including evolutionary psychology, evolutionary ethics, evolutionary musicology, differences between human races, differences between sexes, the dominant role of women in mate choice, and the relevance of the evolutionary theory to society.
'The Descent of Man and Selection in Relation to Sex, Part 1' Summary
Part I: The evolution of man
Evolution of physical traits
In the introduction to Descent, Darwin lays out the purpose of his text:
"The sole object of this work is to consider, firstly, whether man, like every other species, is descended from some pre-existing form; secondly, the manner of his development; and thirdly, the value of the differences between the so-called races of man."
Darwin's approach to arguing for the evolution of human beings is to outline how similar human beings are to other animals. He begins by using anatomical similarities, focusing on body structure, embryology, and "rudimentary organs" that presumably were useful in one of man's "pre-existing" forms. He then moves on to argue for the similarity of mental characteristics.
Evolution of mental traits
Based on the work of his cousin, Francis Galton, Darwin is able to assert that human character traits and mental characteristics are inherited the same as physical characteristics, and argues against the mind/body distinction for the purposes of evolutionary theory. From this Darwin then provides evidence for similar mental powers and characteristics in certain animals, focusing especially on apes, monkeys, and dogs for his analogies for love, cleverness, religion, kindness, and altruism. He concludes on this point that "Nevertheless the difference in mind between man and the higher animals, great as it is, certainly is one of degree and not of kind." He additionally turns to the behaviour of "savages" to show how many aspects of Victorian England's society can be seen in more primitive forms.
In particular, Darwin argues that even moral and social instincts are evolved, comparing religion in man to fetishism in "savages" and his dog's inability to tell whether a wind-blown parasol was alive or not. Darwin also argues that all civilisations had risen out of barbarism, and that he did not think that barbarism is a "fall from grace" as many commentators of his time had asserted.
Natural selection and civilised society
In this section of the book, Darwin also turns to the questions of what after his death would be known as social Darwinism and eugenics. Darwin notes that, as had been discussed by Alfred Russel Wallace and Galton, natural selection seemed to no longer act upon civilised communities in the way it did upon other animals:
With savages, the weak in body or mind are soon eliminated; and those that survive commonly exhibit a vigorous state of health. We civilised men, on the other hand, do our utmost to check the process of elimination; we build asylums for the imbecile, the maimed, and the sick; we institute poor-laws; and our medical men exert their utmost skill to save the life of every one to the last moment. There is reason to believe that vaccination has preserved thousands, who from a weak constitution would formerly have succumbed to small-pox. Thus the weak members of civilised societies propagate their kind. No one who has attended to the breeding of domestic animals will doubt that this must be highly injurious to the race of man. It is surprising how soon a want of care, or care wrongly directed, leads to the degeneration of a domestic race; but excepting in the case of man himself, hardly any one is so ignorant as to allow his worst animals to breed. The aid we feel impelled to give to the helpless is mainly an incidental result of the instinct of sympathy, which was originally acquired as part of the social instincts, but subsequently rendered, in the manner previously indicated, more tender and more widely diffused. Nor could we check our sympathy, even at the urging of hard reason, without deterioration in the noblest part of our nature. The surgeon may harden himself whilst performing an operation, for he knows that he is acting for the good of his patient; but if we were intentionally to neglect the weak and helpless, it could only be for a contingent benefit, with an overwhelming present evil. We must therefore bear the undoubtedly bad effects of the weak surviving and propagating their kind; but there appears to be at least one check in steady action, namely that the weaker and inferior members of society do not marry so freely as the sound; and this check might be indefinitely increased by the weak in body or mind refraining from marriage, though this is more to be hoped for than expected. (Chapter 5)
Books in 'The Descent of Man and Selection in Relation to Sex' series
The Descent of Man and Selection in Relation to Sex, Part 1 by Charles Darwin
Book Details
Author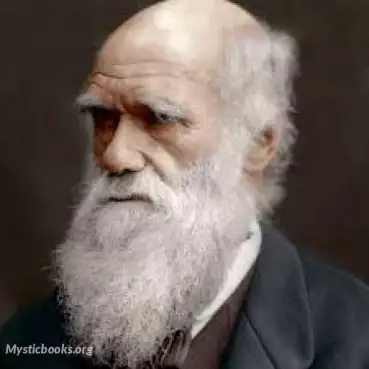 Charles Robert Darwin was an English naturalist, geologist and biologist, best known for his contributions to the science of evolution. His proposition that all species of life have descended over tim...
More on Charles Darwin
Download eBooks
Listen/Download Audiobook
Reviews for
The Descent of Man and Selection in Relation to Sex, Part 1
No reviews posted or approved, yet...