 The Epic of Kings: Stories Retold from Firdusi
Embark on an extraordinary journey through the ages with "The Epic of Kings: Stories Retold from Firdusi" by Abul-Qâsem Ferdowsi Tusi. Unveil the magnificence of ancient Persia's myths and legends, brought to life through poetic prose that echoes across centuries. This timeless collection transports you into a world of heroic feats, mythical creatures, and noble destinies. With its roots dating back to the 10th century, Abul-Qâsem Ferdowsi Tusi masterfully reimagines the captivating tales from the "Shahnameh," infusing them with renewed vitality and cultural resonance. From larger-than-life battles to the inner struggles of legendary Persian figures, these narratives reflect the enduring human spirit, moral dilemmas, and the eternal fight between good and evil. Through the skillful retelling, you'll encounter a diverse array of characters who embody honor, courage, and the quest for justice. "The Epic of Kings" is more than a collection of stories; it's a gateway to a bygone era, a bridge connecting modern readers with the rich heritage of Persia. Let yourself be immersed in the artistry of Ferdowsi's prose as you traverse this tapestry of tradition, wisdom, and adventure.
'The Epic of Kings: Stories Retold from Firdusi' Summary
"The Epic of Kings: Stories Retold from Firdusi" by Abul-Qâsem Ferdowsi Tusi is a captivating journey through the rich tapestry of ancient Persian myths and legends. Drawing from the monumental "Shahnameh," the epic narrative tells of the struggles, triumphs, and moral dilemmas faced by legendary Persian heroes.
Within these pages, readers encounter a world where valor, honor, and destiny intertwine. The narrative presents a panoramic view of the Persian cultural landscape, showcasing both the divine and the human. Majestic battles, mythical creatures, and the eternal quest for justice dominate these tales, creating a sprawling mosaic of human experiences across time.
Ferdowsi's retelling adds a fresh layer of vibrancy to these ancient stories, capturing the essence of a bygone era while making it accessible and relevant to modern readers. Through vivid prose, readers are introduced to unforgettable characters such as Rostam and Sohrab, as well as complex moral conflicts that resonate across cultures.
"The Epic of Kings" is a celebration of heritage and a testament to the enduring power of storytelling. It not only preserves the grandeur of ancient Persia but also transcends boundaries, offering universal themes that continue to resonate in the hearts of readers today.
Book Details
Original Language
Persian
Author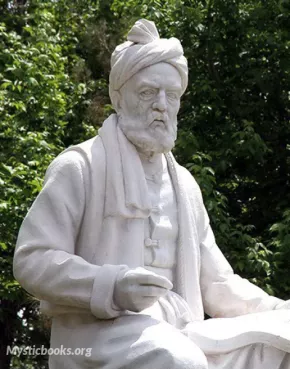 Abul-Qāsem Ferdowsi Tusi, often simply referred to as Ferdowsi, was a renowned Persian poet and the author of one of the world's greatest epic poems, the Shahnameh (Book of Kings). His life and works...
More on Abul-Qâsem Ferdowsi Tusi
Download eBooks
Listen/Download Audiobook
Reviews for
The Epic of Kings: Stories Retold from Firdusi
No reviews posted or approved, yet...