 The Letters of a Portuguese Nun
This is a series from a Portuguese nun to her French lover who has abandoned her, and it shows the anger and frustration of a lost love and the feeling of betrayal from a nun's prespective.
'The Letters of a Portuguese Nun ' Summary
The Letters of a Portuguese Nun (Les Lettres Portugaises) were first published anonymously in Paris in 1669. The five passionate letters in book form were a publishing sensation since their appearance, with five editions in the first year, followed by more than forty editions throughout the 17th century. A Cologne edition of 1669 stated that the Marquis de Chamilly was their addressee, but, aside from the fact that she was female, the author's name and identity remained unknown. The letters were translated in several languages, and set a precedent for sentimentalism in European culture at large, and for the literary genres of the sentimental novel and the epistolary novel into the 18th century. The interest in the Letters was so strong that the word "portugaise" became synonymous with "a passionate love-letter" in the 17th century. The authorship of the work was assigned to Mariana Alcoforado, a Portuguese nun, as early as the 18th century. During the 20th century, however, many scholars have supported the idea that they are a work of epistolary fiction written by Gabriel-Joseph de La Vergne, comte de Guilleragues, a French politician, who had been secretary of the King's Chamber and also director of the Gazette de France. Nevertheless, any doubts about the authorship do not detract from the beauty and power of the letters themselves, presented here in a prose translation followed by a versified one.
Book Details
Original Language
Portuguese
Genre/Category
Tags/Keywords
Author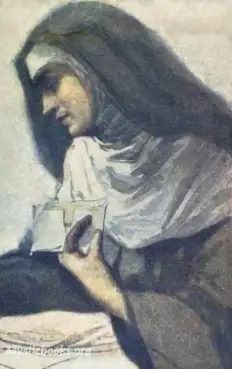 Sóror Mariana Alcoforado was a Portuguese nun living in the convent of the Poor Clares in Beja, Portugal. Debate continues as to whether Mariana was the real Portuguese author of the Letters o...
More on Mariana Alcoforado
Listen/Download Audiobook
Reviews for
The Letters of a Portuguese Nun
No reviews posted or approved, yet...