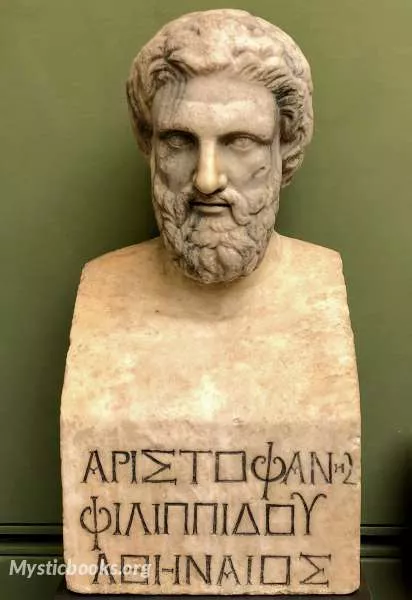 Timeline
Lifetime: 446

BCE

- 386

BCE
Passed: ≈ 2408 years ago
Title
Playwright
Country/Nationality
Greece
Wikipedia
Aristophanes
Aristophanes son of Philippus, of the deme Kydathenaion was a comic playwright or comedy-writer of ancient Athens and a poet of Old Attic Comedy. Eleven of his forty plays survive virtually complete. These provide the most valuable examples of a genre of comic drama known as Old Comedy and are used to define it, along with fragments from dozens of lost plays by Aristophanes and his contemporaries.
Also known as "The Father of Comedy" and "the Prince of Ancient Comedy", Aristophanes has been said to recreate the life of ancient Athens more convincingly than any other author. His powers of ridicule were feared and acknowledged by influential contemporaries; Plato singled out Aristophanes' play The Clouds as slander that contributed to the trial and subsequent condemning to death of Socrates, although other satirical playwrights had also caricatured the philosopher.
Aristophanes' second play, The Babylonians (now lost), was denounced by Cleon as a slander against the Athenian polis. It is possible that the case was argued in court, but details of the trial are not recorded and Aristophanes caricatured Cleon mercilessly in his subsequent plays, especially The Knights, the first of many plays that he directed himself. "In my opinion," he says through that play's Chorus, "the author-director of comedies has the hardest job of all."
Books by Aristophanes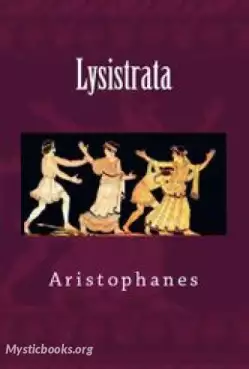 Play
Rebellion
Patriotism
Sexuality
Lysistrata is an ancient Greek comedy by Aristophanes, originally performed in classical Athens in 411 BC. It is a comic account of a woman's extraordinary mission to end the Peloponnesian War between Greek city states by denying all the men of the l...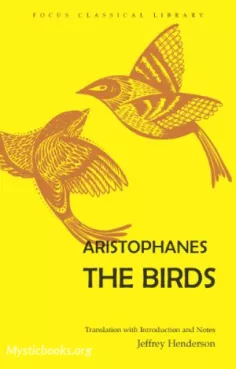 Play
Ancient
Satire
Utopia
Ambition
Birds
social commentary
Fantasy
Talking Animals
In the whimsical world of "The Birds," ancient Athens meets a feathery utopia, and human ambition takes flight among the avian inhabitants. Step into a realm where talking birds hold court, and two Athenians embark on a fantastical journey to Cloudcu...