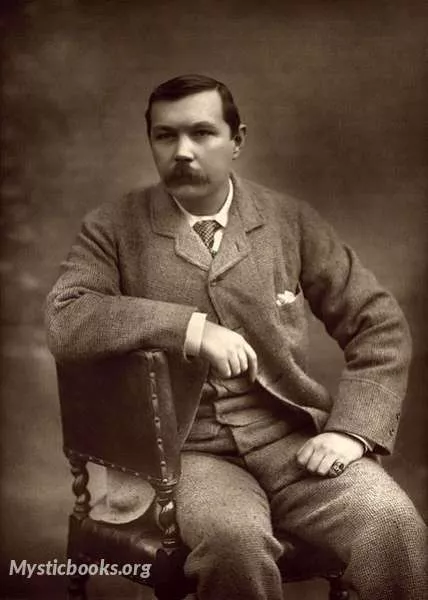 Timeline
Lifetime: 1859 - 1930 Passed: ≈ 93 years ago
Title
British Writer
Country/Nationality
United Kingdom
Wikipedia
Arthur Conan Doyle
Arthur Conan Doyle was a British author and physician, born on May 22, 1859, in Edinburgh, United Kingdom. He is widely known for his fictional detective stories featuring the iconic character of Sherlock Holmes. However, his contributions to literature and other fields of interest extended far beyond this famous detective.
Doyle was a man of principles and values, and one of his most notable characteristics was his sense of justice. He firmly believed in the importance of truth and fairness, and he often used his writing to promote these ideals. His work often explored issues such as crime, social injustice, and political corruption, and he was not afraid to use his platform to call attention to these issues.
Arthur Conan Doyle is most famous for creating the character of Sherlock Holmes, who first appeared in the novel "A Study in Scarlet" in 1887. This character quickly became a cultural icon and is still celebrated today. Doyle wrote a total of four novels and 56 short stories featuring Sherlock Holmes and his sidekick, Dr. John Watson. The popularity of these stories has inspired countless adaptations and spin-offs in various media, including films, TV shows, and video games.
Aside from his Sherlock Holmes stories, Doyle wrote many other notable works. These include historical novels such as "The White Company" and "Sir Nigel," as well as science fiction novels such as "The Lost World." He was also a prolific writer of non-fiction, with works ranging from biographies to articles on spiritualism and the occult.
Doyle's philosophy was one of rationalism and skepticism, tempered with a sense of wonder and curiosity. He was a firm believer in science and reason, but he was also fascinated by the mysteries of the universe and the possibility of the supernatural. This interest in the occult led him to become a prominent figure in the spiritualist movement of the late 19th and early 20th centuries, and he even claimed to have had contact with spirits through mediums.
Arthur Conan Doyle died on July 7, 1930, at the age of 71, in Crowborough, East Sussex, England. He is remembered today as one of the most influential and beloved writers of the Victorian and Edwardian eras. His work has inspired countless writers, and his legacy continues to be celebrated around the world. In addition to his literary contributions, Doyle is also remembered for his humanitarian efforts, including his work as a volunteer medic during the Boer War and his advocacy for various social causes.
One interesting fact about Arthur Conan Doyle is that he was not always a successful writer. In fact, his first novel, "The Narrative of John Smith," was never published during his lifetime and was only discovered and released in 2011. Despite this setback, Doyle continued to pursue his passion for writing and eventually found great success with his Sherlock Holmes stories and other works.
In conclusion, Arthur Conan Doyle was a multifaceted individual whose contributions to literature, science, and social justice continue to be celebrated today. His famous character, Sherlock Holmes, is just one small part of his rich legacy, which includes a wide range of fiction and non-fiction works, as well as his humanitarian efforts and interest in the occult. Arthur Conan Doyle will always be remembered as one of the greatest writers of his time, and his work will continue to inspire and entertain readers for generations to come.
Books by Arthur Conan Doyle
Showing 1 to 24 of 37 results