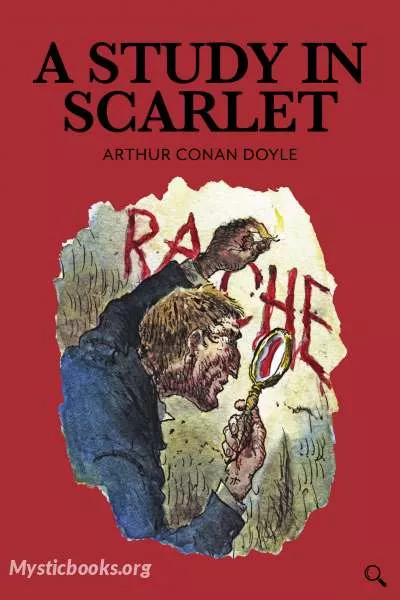 A Study in Scarlet
A Study in Scarlet is an 1887 detective novel written by Arthur Conan Doyle. The story marks the first appearance of Sherlock Holmes and Dr. Watson, who would become the most famous detective duo in popular fiction. The book's title derives from a speech given by Holmes, a consulting detective, to his friend and chronicler Watson on the nature of his work, in which he describes the story's murder investigation as his "study in scarlet": "There's the scarlet thread of murder running through the colourless skein of life, and our duty is to unravel it, and isolate it, and expose every inch of it."
'A Study in Scarlet' Summary
In 1881, Doctor John Watson has returned to London after serving in the Second Anglo-Afghan War. He visits the Criterion Restaurant and runs into an old friend named Stamford, who had been a dresser under him at St. Bartholomew's Hospital. Watson tells Stamford he is looking for a place to live before his nine-month half-pay pension runs out. Stamford mentions that an acquaintance of his, Sherlock Holmes, is looking for someone to split the rent at a flat at 221B Baker Street, but he cautions Watson about Holmes's eccentricities.
Stamford takes Watson back to St. Bartholomew's where, in a laboratory, they find Holmes experimenting with a reagent, seeking a test to detect human hemoglobin. Holmes explains the significance of bloodstains as evidence in criminal trials. Watson raises their parallel quests to find a place to live. At Holmes's prompting, the two review their various shortcomings to make sure that they can live together. After seeing the rooms at 221B, they move in and grow accustomed to their new situation. Holmes reveals that he is a "consulting detective" and that his frequent guests are clients. Facing Watson's doubts about some of his claims, Holmes casually deduces to Watson that one visitor, a messenger from Scotland Yard, is also a retired Marine sergeant. When the man confirms this, Watson is astounded.
Book Details
Author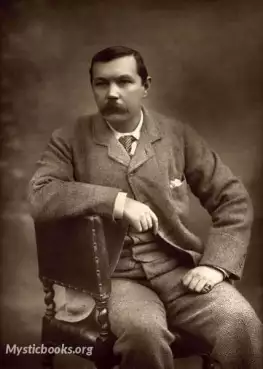 Arthur Conan Doyle was a British author and physician, born on May 22, 1859, in Edinburgh, United Kingdom. He is widely known for his fictional detective stories featuring the iconic character of Sher...
More on Arthur Conan Doyle
Download eBooks
Listen/Download Audiobook
Reviews for
A Study in Scarlet
No reviews posted or approved, yet...