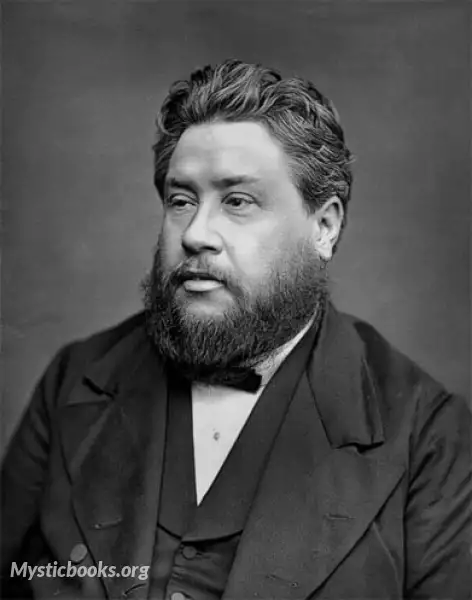 Timeline
Lifetime: 1834 - 1892 Passed: ≈ 131 years ago
Title
Pastor , Author
Country/Nationality
United Kingdom
Wikipedia
Charles H. Spurgeon
Charles Haddon Spurgeon was an English Particular Baptist preacher. Spurgeon remains highly influential among Christians of various denominations, among whom he is known as the "Prince of Preachers". He was a strong figure in the Reformed Baptist tradition, defending the 1689 London Baptist Confession of Faith, and opposing the liberal and pragmatic theological tendencies in the Church of his day.
Spurgeon was pastor of the congregation of the New Park Street Chapel (later the Metropolitan Tabernacle) in London for 38 years. He was part of several controversies with the Baptist Union of Great Britain and later he left the denomination over doctrinal convictions. While at the Metropolitan Tabernacle he built an Almshouse, the Stockwell Orphanage and encouraged his congregation to engage actively with the poor of Victorian London. He also founded Spurgeon's College, which was named after him posthumously.
Spurgeon authored sermons, an autobiography, commentaries, books on prayer, devotionals, magazines, poetry, and hymns. Many sermons were transcribed as he spoke and were translated into many languages during his lifetime. He is said to have produced powerful sermons of penetrating thought and precise exposition. His oratory skills are said to have held his listeners spellbound in the Metropolitan Tabernacle and many Christians hold his writings in exceptionally high regard among devotional literature.
Born in Kelvedon, Essex, he moved to Colchester at 10 months old. Spurgeon's conversion from nominal Congregationalism came on 6 January 1850, at age 15. On his way to a scheduled appointment, a snow storm forced him to cut short his intended journey and to turn into a Primitive Methodist chapel in Artillery Street, Newtown, Colchester where God opened his heart to the salvation message. The text that moved him was Isaiah 45:22 – "Look unto me, and be ye saved, all the ends of the earth, for I am God, and there is none else." Later that year on 4 April 1850, he was admitted to the church at Newmarket.
His baptism followed on 3 May in the river Lark, at Isleham. Later that same year he moved to Cambridge, where he later became a Sunday school teacher. Spurgeon preached his first sermon in the winter of 1850–51 in a cottage at Teversham while filling in for a friend. From the beginning of Spurgeon's ministry, his style and ability were considered to be far above average. In the same year, he was installed as pastor of the small Baptist church at Waterbeach, Cambridgeshire, where he published his first literary work, a Gospel tract written in 1853.
Books by Charles H. Spurgeon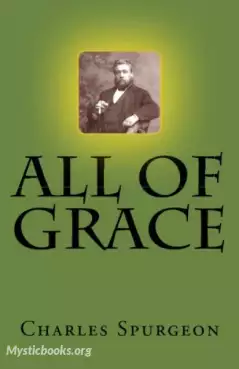 Christian Philosophy
Christianity
Christian Literature
Jesus
Bible
All of Grace is a book for all Christians, especially those struggling with their faith.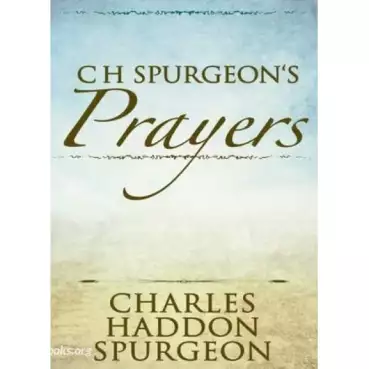 Devotion
Christianity
Religious
Atmosphere
Prayer
God
The day on which a volume of C. H. Spurgeon's Pulpit Prayers appears is a day to be desired. Decidedly this selection of the great preacher's prayers supplies a want. Lovers of C. H. Spurgeon will delight in this treasury of devotion. It was memorabl...