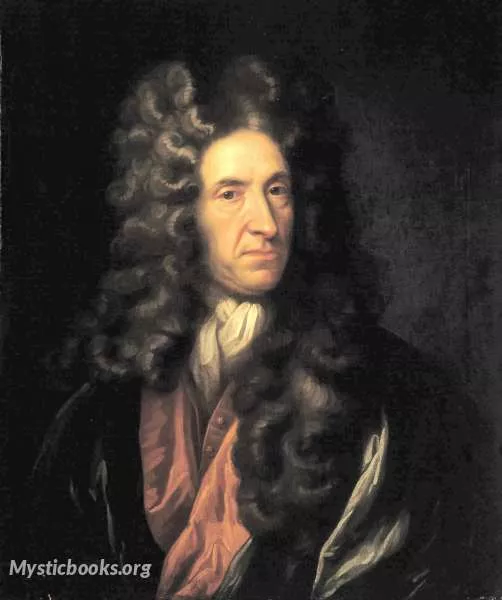 Timeline
Lifetime: 1660 - 1731 Passed: ≈ 292 years ago
Title
Writer, Journalist, Merchant
Country/Nationality
England
Wikipedia
Daniel Defoe
Daniel Defoe is known for his lively and vigorous style, full of articulate lucid details and illustrations. The thing that makes the writing of Daniel Defoe stand out more so than others is that he was able to do this with simplicity.
Daniel Defoe (born Daniel Foe; c. 1660 – 24 April 1731) was an English trader, writer, journalist, pamphleteer and spy. He is most famous for his novel Robinson Crusoe, published in 1719, which is claimed to be second only to the Bible in its number of translations. He has been seen as one of the earliest proponents of the English novel, and helped to popularize the form in Britain with others such as Aphra Behn and Samuel Richardson. Defoe wrote many political tracts and was often in trouble with the authorities, and spent a period in prison. Intellectuals and political leaders paid attention to his fresh ideas and sometimes consulted with him.
Defoe was a prolific and versatile writer, producing more than three hundred works—books, pamphlets, and journals—on diverse topics, including politics, crime, religion, marriage, psychology, and the supernatural. He was also a pioneer of business journalism and economic journalism.
Defoe died on 24 April 1731, probably while in hiding from his creditors. He was often in debtors' prison. The cause of his death was labelled as lethargy, but he probably experienced a stroke. He was interred in Bunhill Fields (today Bunhill Fields Burial and Gardens), just outside the medieval boundaries of the City of London, in what is now the Borough of Islington, where a monument was erected to his memory in 1870.