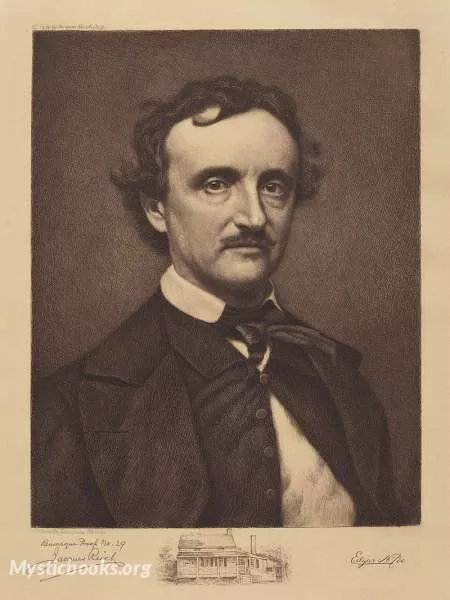 Timeline
Lifetime: 1809 - 1849 Passed: ≈ 174 years ago
Title
Writer, Poet, Editor, Literary critic
Country/Nationality
United States
Wikipedia
Edgar Allan Poe
Poe and his works influenced literature around the world, as well as specialized fields such as cosmology and cryptography. He and his work appear throughout popular culture in literature, music, films, and television.
Poe was born in Boston, the second child of actors David and Elizabeth "Eliza" Poe. Although Edgar Allan Poe had no children, numerous people are under the misunderstanding that they are descendants. Many are actually descendants of Poe's cousins, especially Neilson Poe, but others are no relation at all. His father abandoned the family in 1810, and his mother died the following year. Thus orphaned, Poe was taken in by John and Frances Allan of Richmond, Virginia. They never formally adopted him, but he was with them well into young adulthood.
Poe attended the University of Virginia but left after a year due to lack of money. He enlisted in the United States Army in 1827 under an assumed name. It was at this time that his publishing career began with the anonymous collection Tamerlane and Other Poems (1827), credited only to "a Bostonian".
Poe spent four days chased by delirium, frightening hallucinations and incoherence, as he made repeated calls for someone named "Reynolds." On October 3, 1849, Poe was found delirious on the streets of Baltimore, "in great distress, and… in need of immediate assistance", according to Joseph W. Walker, who found him. He was taken to the Washington Medical College, where he died on Sunday, October 7, 1849, at 5:00 in the morning. Poe was not coherent long enough to explain how he came to be in his dire condition and was wearing clothes that were not his own. Some sources say that Poe's final words were, "Lord help my poor soul". All medical records have been lost, including Poe's death certificate.