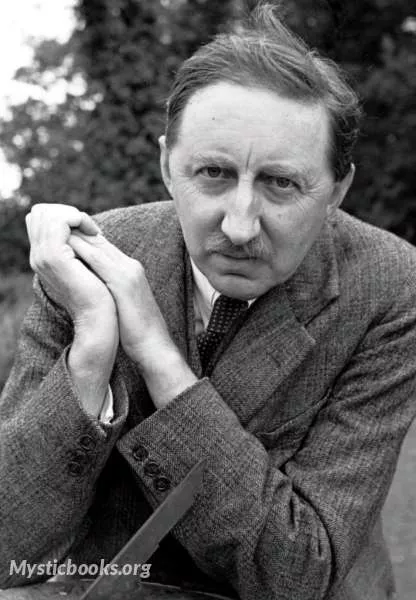 Timeline
Lifetime: 1879 - 1970 Passed: ≈ 52 years ago
Title
Writer
Country/Nationality
England
Wikipedia
Edward M. Forster
Edward Morgan Forster was an English fiction writer, essayist and librettist. Many of his novels examine class difference and hypocrisy, including A Room with a View (1908), Howards End (1910) and A Passage to India (1924). The last brought him his greatest success. He was nominated for the Nobel Prize in Literature in 16 separate years.
Forster's two best-known works, A Passage to India and Howards End, explore the irreconcilability of class differences. A Room with a View also shows how questions of propriety and class can make human connection difficult. The novel is his most widely read and accessible work, remaining popular long after its original publication. His posthumous novel Maurice explores the possibility of class reconciliation as one facet of a homosexual relationship.
Sexuality is another key theme in Forster's works. Some critics have argued that a general shift from heterosexual to homosexual love can be observed through the course of his writing career. The foreword to Maurice describes his struggle with his homosexuality, while he explored similar issues in several volumes of short stories. Forster's explicitly homosexual writings, the novel Maurice and the short story collection The Life to Come, were published shortly after his death.
Forster is noted for his use of symbolism as a technique in his novels, and he has been criticised (as by his friend Roger Fry) for his attachment to mysticism. One example of his symbolism is the wych elm tree in Howards End. The characters of Mrs Wilcox in that novel and Mrs Moore in A Passage to India have a mystical link with the past, and a striking ability to connect with people from beyond their own circles. Henry James, E. M. Forster and Somerset Maugham were the earliest fiction writers to portray characters from diverse countries – France, Germany, Italy and India. Their work explores cultural conflict, but arguably the motifs of humanism and cosmopolitanism are dominant. In a way this is anticipation of the concept of human beings shedding national identities and becoming more and more liberal and tolerant.
Forster, born at 6 Melcombe Place, Dorset Square, London NW1, a building no longer standing, was the only child of the Anglo-Irish Alice Clara "Lily" (née Whichelo) and a Welsh architect, Edward Morgan Llewellyn Forster.
At King's College, Cambridge, between 1897 and 1901, he became a member of a discussion society known as the Apostles (formally named the Cambridge Conversazione Society).
In 1906 he fell in love with Syed Ross Masood, a 17-year-old Indian future Oxford student he tutored in Latin. Masood had a more romantic, poetic view of friendship, confusing Forster with avowals of love.
After leaving university, he travelled in continental Europe with his mother. They moved to Weybridge, Surrey, where he wrote all six of his novels.
Forster spent a second spell in India in the early 1920s as private secretary to Tukojirao III, Maharajah of Dewas. The Hill of Devi is his non-fictional account of this period. After returning to London from India, he completed the last novel of his to be published in his lifetime, A Passage to India (1924), for which he won the James Tait Black Memorial Prize for fiction. He also edited the letters of Eliza Fay (1756–1816) from India, in an edition first published in 1925. In 2012, Tim Leggatt, who knew Forster for his last 15 years, wrote a memoir using unpublished correspondence with him dating from those years.
Books by Edward M. Forster