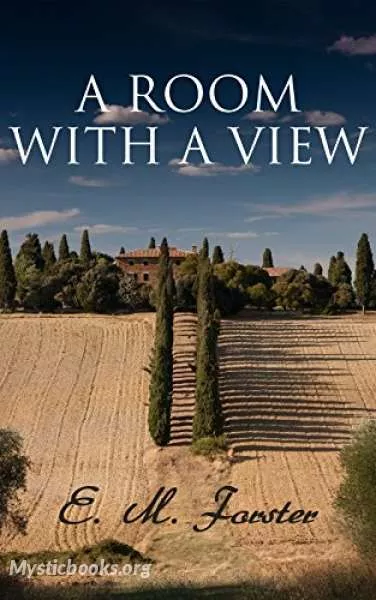 A Room With a View
A Room with a View is a 1908 novel by English writer E. M. Forster, about a young woman in the restrained culture of Edwardian era England. Set in Italy and England, the story is both a romance and a humorous critique of English society at the beginning of the 20th century. Merchant Ivory produced an award-winning film adaptation in 1985. The Modern Library ranked A Room with a View 79th on its list of the 100 best English-language novels of the 20th century (1998).
'A Room With a View' Summary
The novel is set in the early 1900s as upper-middle-class English women are beginning to lead more independent, adventurous lives. In the first part, Miss Lucy Honeychurch is touring Italy with her overly-fussy spinster cousin and chaperone, Miss Charlotte Bartlett. The novel opens in Florence with the women complaining about their rooms at the Pensione Bertolini. They were promised rooms with a view of the River Arno but instead have ones overlooking a drab courtyard. Another guest, Mr Emerson, interrupts their "peevish wrangling" by spontaneously offering to swap rooms. He and his son, George, both have rooms with views of the Arno, and he argues, "Women like looking at a view; men don't." Charlotte rejects the offer, partly because she looks down on the Emersons' unconventional behaviour and because she fears it would place them under an "unseemly obligation". However, another guest, Mr Beebe, an Anglican clergyman, persuades Charlotte to accept the offer; Charlotte suggests that the Emersons are socialists.
The following day, Lucy spends a "long morning" in the Basilica of Santa Croce, accompanied by Miss Eleanor Lavish, a novelist who promises to lead her on an adventure. Lavish confiscates Lucy's Baedeker guidebook, proclaiming she will show Lucy the "true Italy". On the way to Santa Croce, the two take a wrong turn and get lost. After drifting for hours through various streets and piazzas, they eventually make it to the square in front of the church, only for Lavish (who still has Lucy's Baedeker) to abandon the younger woman to pursue an old acquaintance.
Inside the church, Lucy runs into the Emersons. Although the other visitors find Mr. Emerson's behavior somewhat unrefined, Lucy discovers she likes them both; she repeatedly encounters them in Florence. While touring Piazza della Signoria, Lucy and George Emerson separately witness a murder. Overcome by its gruesomeness, Lucy faints and is aided by George. Recovered, she asks him to retrieve the photographs she dropped near the murder scene. George finds them, but as they are covered in blood, he throws them into the river before telling Lucy; Lucy observes how boyish George is. As they stop by the River Arno before returning to the pensione, they engage in a personal conversation.
Lucy decides to avoid George, partly because she is confused by her feelings, and also to placate Charlotte who grows wary of the eccentric Emersons. She overheard Mr Eager, a clergyman, saying that Mr Emerson, "murdered his wife in the sight of God".
Later in the week, Mr Beebe, Mr Eager, the Emersons, Miss Lavish, Charlotte, and Lucy go on a day trip to Fiesole, a scenic area above Florence, driven in two carriages by Italian drivers. One driver is permitted to have a pretty girl he claims is his sister sit next to him on the box seat. When he kisses her, Mr Eager promptly orders her to leave. In the other carriage, Mr Emerson remarks how it is defeat rather than victory to part two people in love.
On a hillside, Lucy abandons Miss Lavish and Miss Bartlett to their gossip and goes searching for Mr Beebe. Misunderstanding Lucy's awkward Italian, the driver leads her to where George is admiring the view. Overcome by Lucy's beauty amongst a field of violets, he takes her in his arms and kisses her. However, they are interrupted by Charlotte, who is shocked and upset but mostly is ruffled by her own failure as a chaperone. Lucy promises Charlotte that she will say nothing to her mother about the "insult" George has paid her. The two women leave for Rome the next day before Lucy can say goodbye to George.
Book Details
Original Language
English
Genre/Category
Tags/Keywords
Author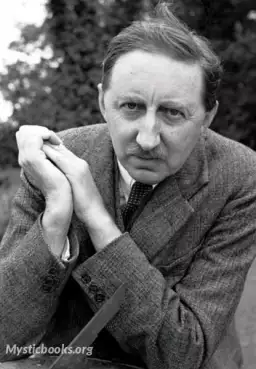 Edward Morgan Forster was an English fiction writer, essayist and librettist. Many of his novels examine class difference and hypocrisy, including A Room with a View (1908), Howards End (1910) and A P...
More on Edward M. Forster
Download eBooks
Listen/Download Audiobook
Reviews for
A Room With a View
No reviews posted or approved, yet...