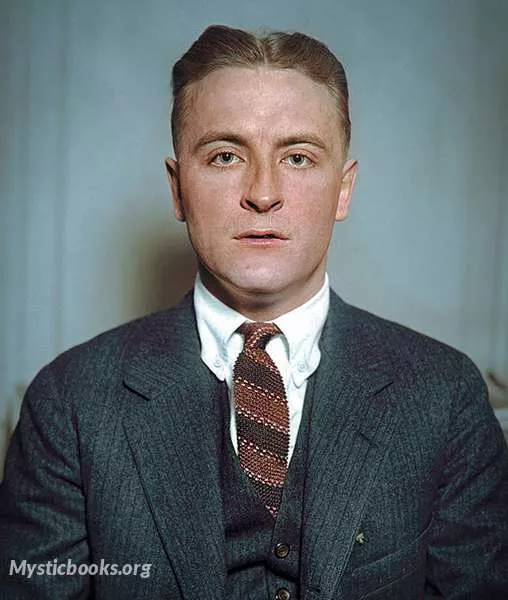 Timeline
Lifetime: 1896 - 1940 Passed: ≈ 82 years ago
Title
Novelist, Essayist, Screenwriter
Country/Nationality
United States
Wikipedia
F. Scott Fitzgerald
Fitzgerald was born into an upper-middle-class family in St. Paul, Minnesota, but was primarily raised in New York. He attended Princeton University, but due to a failed relationship and a preoccupation with writing, he dropped out in 1917 to join the Army. While stationed in Alabama, he fell in love with rich socialite Zelda Sayre. Although she initially rejected him due to his financial situation, Zelda agreed to marry Fitzgerald after he had published the commercially successful This Side of Paradise (1920).
In the 1920s, Fitzgerald frequented Europe, where he was influenced by the modernist writers and artists of the "Lost Generation" expatriate community, particularly Ernest Hemingway.
With the arrival of the Great Depression, many of Fitzgerald's works were seen as elitist and materialistic. In 1933, Matthew Josephson scolded Fitzgerald: "There are ever so many Americans, we recall, who can't be drinking champagne from morning to night, can't ever go to Princeton or Montpar-nasse or even Greenwich Village for their finishing process."
Fitzgerald's alcoholism and financial difficulties, in addition to Zelda's mental illness, made for difficult years in Baltimore. He was hospitalized nine times at Johns Hopkins Hospital, and his friend H. L. Mencken noted in a 1934 letter that "The case of F. Scott Fitzgerald has become distressing. He is boozing in a wild manner and has become a nuisance." In 1935, Fitzgerald wrote Perkins, admitting that alcohol was disrupting his writing, limiting his "mental speed." From 1933 to 1937, Fitzgerald was hospitalized for alcoholism 8 times and arrested several times.
On occasions that Fitzgerald failed his attempt at sobriety, he would tell others, "I'm F. Scott Fitzgerald. You've read my books. You've read "The Great Gatsby," haven't you? Remember?"😥
His alcoholism resulted in cardiomyopathy, coronary artery disease, angina, dyspnea, and syncopal spells.
He died of heart attack at the age of 44.
Books by F. Scott Fitzgerald