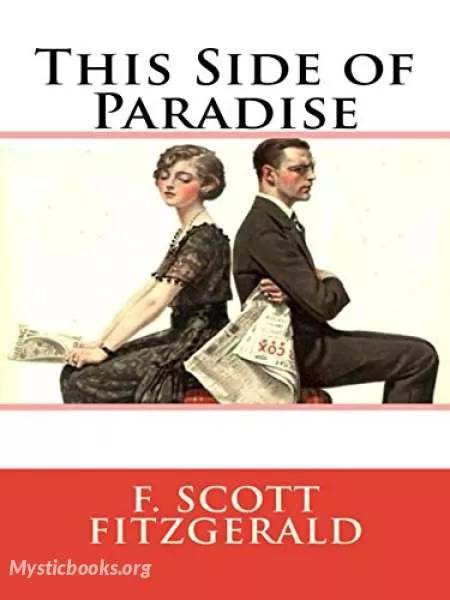 This Side of Paradise
A romantic and witty novel that has weathered time to remain one of America's classic pieces. In the shadows of the great Gatsby is another brilliant novel by F. Scott Fitzgerald. This book is evidence to Fitzgerald's literal genius because it was written by the author in his twenties to mirror his experiences at the time. It paints a picture of what it was like to be a young man or woman in the 20th century and in the wake of the First World War. The book is set on a foundation of socialist principles. The protagonist is a young man in his twenties and his emotions and intellectual ideas are affected by the issues of social class. Fitzgerald's style of writing is sharp, clever and funny. The book is episodic in structure and the plot is set into motion by Amory's thoughts and ideas about his progression in his emotional and intellectual faculties. The story narrates the chronicles of one Amory Blaine in his journey to self discovery, we see him develop from a young boy born with a silver spoon through to adulthood. It narrates his enrollment in the prestigious Princeton University and how he leaves the institution to pursue other things. He leaves campus to enlist in the army to fight for his country during the First World War. Upon his return, Amory goes through a series of difficulties, both financially and personally.
'This Side of Paradise' Summary
Book One: The Romantic Egotist
Amory Blaine, a young Midwesterner, is convinced that he has an exceptionally promising future. He attends boarding school and later Princeton University. He leaves behind his eccentric mother Beatrice and befriends Monsignor Darcy, a close friend of his mother. While at Princeton he goes back to Minneapolis, where he re-encounters Isabelle Borgé, a young lady whom he had met as a little boy, and starts a romantic relationship with her. At Princeton, he repeatedly writes ever more flowery poems, but Amory and Isabelle become disenchanted with each other after meeting again at his prom.
Interlude
Following their break-up, Amory is shipped overseas to serve in the army in World War I. (Fitzgerald had been in the army himself, but the war ended while he was stationed on Long Island.) Amory's experiences in the war are not described, other than to say later in the book that he was a bayonet instructor.
Book Two: The Education of a Personage
After the war, Amory falls in love with a New York debutante named Rosalind Connage. Amory writes copy for an advertising agency, but hates his job because he considers himself, as a creative person, too good for it. He goes on an alcoholic bender of about three weeks, during which he quits his job. Meanwhile, money he inherited from his mother is largely lost due to failed investments. Because he is now poor, his relationship with Rosalind collapses as well; she reluctantly informs him that she can no longer see him as she needs to be with a wealthy man. Upon Amory's visit to Maryland, he meets and starts a relationship with an eighteen-year-old woman named Eleanor. After spending a great deal of the summer talking about their love and the seasons, Eleanor's half-suicide attempt leads their romance to spoil. Amory returns to New York, finding out that that Rosalind has officially been engaged to Dawson Ryder, a man of wealth and status. A devastated Amory is further crushed to learn that his mentor Monsignor Darcy has died. Homeless, Amory wanders from New York toward Princeton and, accepting a car ride from a wealthy man, he speaks out in favor of socialism, though he admits he is formulating his thoughts on it as he is talking. The book ends with Amory's iconic lament "I know myself, but that is all-".
Book Details
Original Language
English
Genre/Category
Tags/Keywords
Author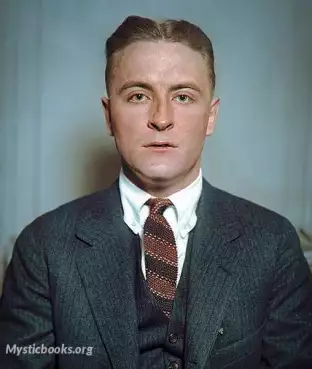 Fitzgerald was born into an upper-middle-class family in St. Paul, Minnesota, but was primarily raised in New York. He attended Princeton University, but due to a failed relationship and a preoccupati...
More on F. Scott Fitzgerald
Download eBooks
Listen/Download Audiobook
Reviews for
This Side of Paradise
No reviews posted or approved, yet...