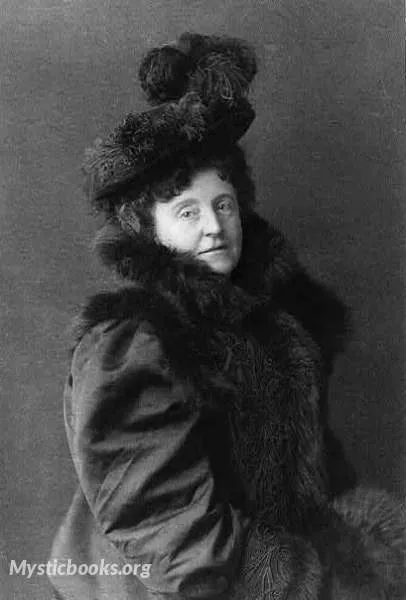 Timeline
Lifetime: 1849 - 1924 Passed: ≈ 98 years ago
Title
Novelist, Playwright
Country/Nationality
England, United States
Wikipedia
Frances Hodgson Burnett
Frances Eliza Hodgson was born in Cheetham, Manchester, England. After her father died in 1853, when Frances was 3 years old, the family fell on straitened circumstances and in 1865 emigrated to the United States, settling in New Market, Tennessee. Frances began her remunerative writing career there at age 19 to help earn money for the family, publishing stories in magazines.
In 1870, her mother died. In Knoxville, Tennessee in 1873 she married Swan Burnett, who became a medical doctor. Their first son Lionel was born a year later. The Burnetts lived for two years in Paris, where their second son Vivian was born, before returning to the United States to live in Washington, D.C. Burnett then began to write novels, the first of which (That Lass o' Lowrie's), was published to good reviews. Little Lord Fauntleroy was published in 1886 and made her a popular writer of children's fiction, although her romantic adult novels written in the 1890s were also popular. She wrote and helped to produce stage versions of Little Lord Fauntleroy and A Little Princess.
With the income from her writing, she returned to England for an extended visit in 1872, and then went to Paris where, having agreed to marry Swan, she ordered an haute couture wedding dress to be made and shipped to Tennessee. Shortly afterward she returned home and attempted to postpone the wedding until the dress arrived, but Swan insisted they marry as soon as possible, and they were married in September 1873. Writing about the dress disappointment to a Manchester friend, she said of her new husband: "Men are so shallow ... he does not know the vital importance of the difference between white satin and tulle, and cream-colored brocade". Within the year she gave birth to her first child, Lionel, in September 1874. Also during that year she began work on her first full-length novel, That Lass o' Lowrie's, set in Lancashire.
Burnett lived for the last 17 years of her life in Plandome Manor, where she died on 29 October 1924, aged 74.
Books by Frances Hodgson Burnett