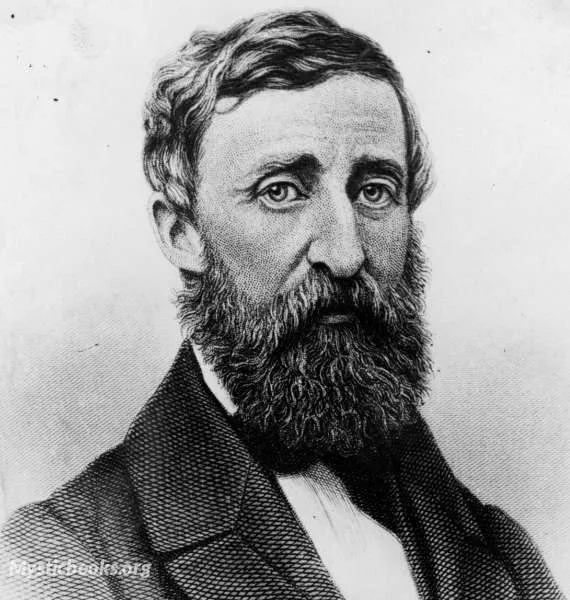 Timeline
Lifetime: 1817 - 1862 Passed: ≈ 161 years ago
Title
American Naturalist, Essayist, Poet, and Philosopher.
Country/Nationality
United States
Wikipedia
Henry David Thoreau
Thoreau's careful observations and devastating conclusions have rippled into time, becoming stronger as the weaknesses Thoreau noted have become more pronounced. Events that seem to be completely unrelated to his stay at Walden Pond have been influenced by it, including the national park system, the British labor movement, the creation of India, the civil rights movement, the hippie revolution, the environmental movement, and the wilderness movement. Today, Thoreau's words are quoted with feeling by liberals, socialists, anarchists, libertarians, and conservatives alike.
Henry David Thoreau was born David Henry Thoreau in Concord, Massachusetts, into the "modest New England family" of John Thoreau, a pencil maker, and Cynthia Dunbar. His paternal grandfather had been born on the UK crown dependency island of Jersey. His maternal grandfather, Asa Dunbar, led Harvard's 1766 student "Butter Rebellion", the first recorded student protest in the American colonies. David Henry was named after his recently deceased paternal uncle, David Thoreau. He began to call himself Henry David after he finished college; he never petitioned to make a legal name change. He had two older siblings, Helen and John Jr., and a younger sister, Sophia Thoreau. None of the children married. Helen (1812–1849) died at age 36 years, from tuberculosis. John Jr. (1815–1842) died at age 27, of tetanus. Henry David (1817–1862) died at age 44, of tuberculosis. Sophia (1819–1876) survived him by 14 years, dying at age 57 years, of tuberculosis.
Books by Henry David Thoreau