 On the Duty of Civil Disobedience
Civil Disobedience is an essay by Henry David Thoreau. Published in 1849 under the title Resistance to Civil Government, it expressed Thoreau's belief that people should not allow governments to overrule or atrophy their consciences, and that people have a duty both to avoid doing injustice directly and to avoid allowing their acquiescence to enable the government to make them the agents of injustice. Thoreau was motivated in part by his disgust with slavery and the Mexican-American War. On the duty of Civil Disobedience by Henry David Thoreau and read by Gord Mackenzie for librivox.
'On the Duty of Civil Disobedience' Summary
Thoreau asserts that because governments are typically more harmful than helpful, they therefore cannot be justified. Democracy is no cure for this, as majorities simply by virtue of being majorities do not also gain the virtues of wisdom and justice. The judgment of an individual's conscience is not necessarily inferior to the decisions of a political body or majority, and so ". It is not desirable to cultivate a respect for the law, so much as for the right. The only obligation which I have a right to assume is to do at any time what I think right.... Law never made men a whit more just; and, by means of their respect for it, even the well-disposed are daily made the agents of injustice." He adds, "I cannot for an instant recognize as my government [that] which is the slave's government also."
The government, according to Thoreau, is not just a little corrupt or unjust in the course of doing its otherwise-important work, but in fact the government is primarily an agent of corruption and injustice. Because of this, it is "not too soon for honest men to rebel and revolutionize".
Book Details
Author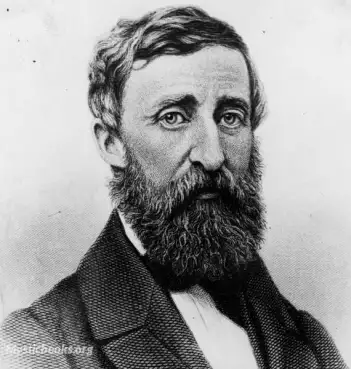 Thoreau's careful observations and devastating conclusions have rippled into time, becoming stronger as the weaknesses Thoreau noted have become more pronounced. Events that seem to be completely unre...
More on Henry David Thoreau
Download eBooks
Listen/Download Audiobook
Reviews for
On the Duty of Civil Disobedience
No reviews posted or approved, yet...