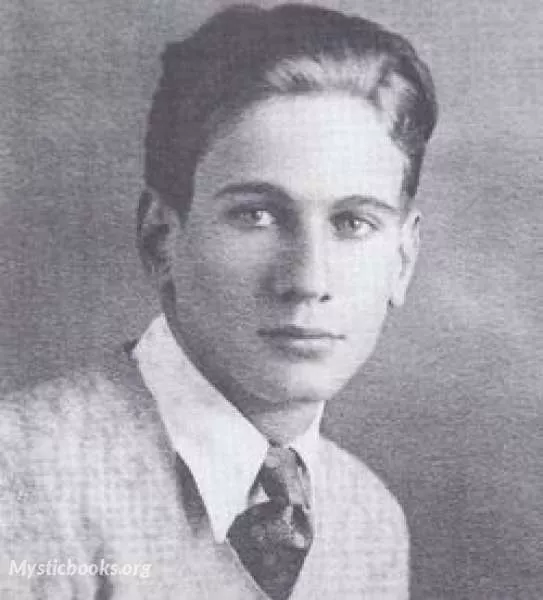 Timeline
Lifetime: 1878 - 1927 Passed: ≈ 95 years ago
Title
American Action-Adventure Writer, Conservationist
Country/Nationality
United States
Wikipedia
James Oliver Curwood
James Oliver Curwood (June 12, 1878 – August 13, 1927) was an American action-adventure writer and conservationist. His books were often based on adventures set in the Hudson Bay area, the Yukon or Alaska and ranked among the top-ten best sellers in the United States in the early and mid-1920s, according to Publishers Weekly. At least one hundred and eighty motion pictures have been based on or directly inspired by his novels and short stories; one was produced in three versions from 1919 to 1953. At the time of his death, Curwood was the highest paid (per word) author in the world.
Curwood's adventure writing followed in the tradition of Jack London. Curwood set many of his works in the wilds of the Great Northwest and often used animals as lead characters (Kazan; Baree, Son of Kazan, The Grizzly King, and Nomads of the North). Many of Curwood's adventure novels also feature romance as primary or secondary plot consideration. This approach gave his work broad commercial appeal; his novels ranked on many best-seller lists in the early and mid-1920s. One of his most successful books was his 1919 novel, The River's End. The book sold more than 100,000 copies and was the fourth best-selling title of the year in the United States, according to Publishers Weekly.
Curwood's short stories and other pieces were published in various literary and popular magazines throughout his career. His bibliography includes more than 200 such articles, short stories, and serializations. His work was also published in Canada and the United Kingdom. Some of his books were translated into French, Italian, Russian, Spanish, Dutch, Swedish, Finnish, Czech and Polish, and published in those respective countries.
Curwood was born in Owosso, Michigan, the youngest of four children. Attending local schools, Curwood left high school before graduation. He passed the entrance exam to the University of Michigan and was allowed to enroll in the English department, where he studied journalism.
After two years, Curwood quit college to become a reporter, moving to Detroit for work. In 1898, he sold his first story while attending the University of Michigan. In 1907 he was hired by the Canadian government to travel to the northern reaches of Canada to write and publish accounts of his travels to encourage tourism, his trips in Canada inspired his wilderness adventure stories. For many years he traveled to the Hudson Bay area, the Yukon and Alaska for several months each year for more inspiration. He wrote and published twenty-eight adventure/nature novels, two collections of short stories, one non-fiction volume (The Great Lakes), a volume of introspection (God's Country: The Trail to Happiness), and an autobiography, (The Glory of Living).
By 1922, Curwood had become very wealthy from the success of his writing. After a tour of Europe with his family where he toured old European castles, he came home and built his own, Curwood Castle in Owosso, Michigan. Constructed in the style of an 18th-century French chateau, the castle is set on the Shiawassee River near downtown Owosso. In one of the castles two large turrets, Curwood set up his writing studio. He also owned a lodge on the Ausable River near Roscommon, Michigan that he used as a retreat for rest and relaxation from his rigorous writing career.
Curwood was an avid hunter in his youth; however, as he grew older, he became an advocate of conservation and environmentalism. He was appointed to the Michigan Conservation Commission in 1927. The change in his attitude toward wildlife is expressed in a quote from The Grizzly King: "The greatest thrill is not to kill but to let live."
Curwood's daughter, Carlotta Curwood Tate, documented in an account in the Curwood Collector that in 1927, while on a fishing trip in Florida, Curwood was bitten or stung through hip waders by something, source unknown. Health problems related to the bite escalated over the next few months as an infection developed. He died in Owosso at the age of 49, and was interred in Oak Hill Cemetery there in a family plot.
Books by James Oliver Curwood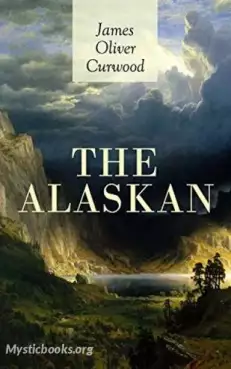 The Alaskan is a typical Curwood tale, with wonderful descriptions of the Alaskan landscape, the wildlife, vegetation and local populations. The plot is studded with exciting twists and turns, memorable characters and is indeed a great read for young...