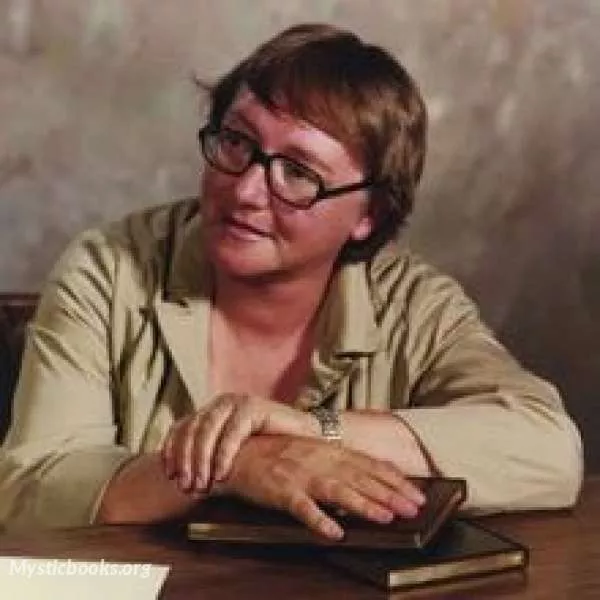 Timeline
Lifetime: 1930 - 1999 Passed: ≈ 24 years ago
Title
Novelist, Editor
Country/Nationality
America
Wikipedia
Marion Zimmer Bradley
Bradley stated that when she was a child she enjoyed reading adventure fantasy authors such as Henry Kuttner, Edmond Hamilton, C.L. Moore, and Leigh Brackett, especially when they wrote about "the glint of strange suns on worlds that never were and never would be". Her first novel and much of her subsequent work show their influence strongly. At 17, she began her first novel The Forest House, her retelling of Norma; she finished it before her death.
Marion Eleanor Zimmer Bradley (June 3, 1930 – September 25, 1999) was an American author of fantasy, historical fantasy, science fiction, and science fantasy novels, and is best known for the Arthurian fiction novel The Mists of Avalon, and the Darkover series. While she is noted for her feminist perspective in her writing, her popularity has been posthumously marred by multiple accusations against her of child sexual abuse and rape by two of her children, Mark and Moira Greyland, and others, and for enabling her husband at the time (who was an admitted pedophile) to abuse and rape multiple unrelated children.
In 2014, her daughter, Moira Greyland, accused her of sexual abuse from the age of 3 to 12. In an email to The Guardian, Greyland said that she had not spoken out before because:
I thought that my mother's fans would be angry with me for saying anything against someone who had championed women's rights and made so many of them feel differently about themselves and their lives. I didn't want to hurt anyone she had helped, so I just kept my mouth shut.
Greyland also reported that she was not the only victim and that she was one of the people who reported her father, Walter H. Breen, for child molestation, for which he received multiple convictions. By her own admission, Bradley was aware of her husband's behavior although she chose not to report him.
Books by Marion Zimmer Bradley Intelligence
Darkover
Speculative
Space Opera
At one time Race Cargill had been the best Terran Intelligence agent on the complex and mysterious planet of Wolf. He had repeatedly imperiled his life amongst the half-human and non-human creatures of the sullen world. And he had repeatedly accompli... Horror
Fiction
Science Fiction
Novel
In "The Colors of Space," Marion Zimmer Bradley tells the story of Bart Steele, a human being who is disguised as a member of an alien species in order to discover the secrets of their space travel. This book is a science fiction novel set in the fut...