 The Colors of Space
In "The Colors of Space," Marion Zimmer Bradley tells the story of Bart Steele, a human being who is disguised as a member of an alien species in order to discover the secrets of their space travel. This book is a science fiction novel set in the future, a time when humans can already travel faster than the speed of light and can reach the remote corners of the universe with the help of another type of beings called the Lhari. In the book, the Lhari help the humans to travel faster than light and go to the far corners of different galaxies but are unwilling to give their secrets to them. They constantly tell humans that they need to sleep in order to survive a faster-than-light space travel, but many people like Bart think otherwise. Bart joined a small band of people who want to learn the secrets of Lhari. He disguised himself as a Lhari and boarded a ship that was bound for the Lhari homeland. This was something that no human had ever attempted to do before and Bart had to survive it in order to prove that the Lhari are lying to human beings.
'The Colors of Space' Summary
Written in the early 1960s-this book has strong messages that were very controversial at the time. The Lhari represented a group of people who possess highly-advanced technology and came from a progressive land. They let human beings use some of their technology but made sure that the humans would not learn any of their secrets to space travel. This also assured their continued domination.
Marion Zimmer Bradley narrates the story of "The Colors of Space" in a fast and engaging way. Readers will surely not be bored reading the adventures of Bart Steele and the things that he'll discover about the Lhari while he was travelling with them. For those who are looking for a good science fiction novel, this book is definitely worth reading.
Book Details
Original Language
English
Genre/Category
Tags/Keywords
Author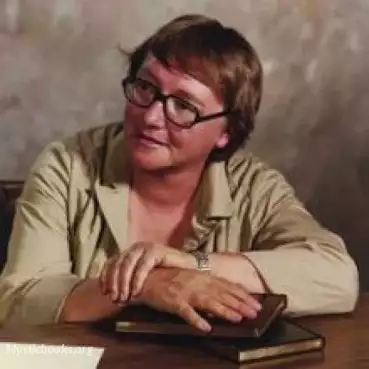 Bradley stated that when she was a child she enjoyed reading adventure fantasy authors such as Henry Kuttner, Edmond Hamilton, C.L. Moore, and Leigh Brackett, especially when they wrote about "the gli...
More on Marion Zimmer Bradley
Download eBooks
Listen/Download Audiobook
Reviews for
The Colors of Space
No reviews posted or approved, yet...