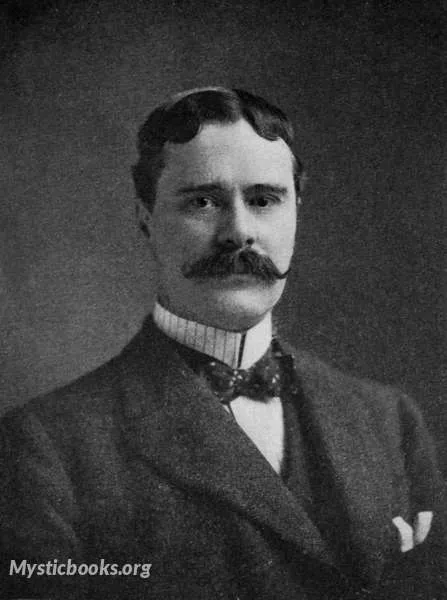 Timeline
Lifetime: 1860 - 1938 Passed: ≈ 84 years ago
Title
Author; Attorney
Country/Nationality
United States
Wikipedia
Owen Wister
Owen Wister was an American writer and historian, considered the "father" of western fiction. He is best remembered for writing The Virginian and a biography of Ulysses S. Grant.
Owen Wister was born on July 14, 1860, in Germantown, a neighborhood in the northwestern part of Philadelphia, Pennsylvania. His father, Owen Jones Wister, was a wealthy physician raised at Grumblethorpe in Germantown. He was a distant cousin of Sally Wister through his descent from John Wister (born Johannes Wüster) (1708–1789), brother of Caspar Wistar. His mother, Sarah Butler Wister, was the daughter of Fanny Kemble, a British actress, and Pierce Mease Butler.
Wister briefly attended schools in Switzerland and Britain, and later studied at St. Paul's School in Concord, New Hampshire and Harvard University in Cambridge, Massachusetts, where he was a member of the Hasty Pudding Theatricals, and a member of Delta Kappa Epsilon (Alpha chapter). Wister was also a member of the Porcellian Club, through which he became lifelong friends with future 26th President Theodore Roosevelt. As a senior Wister wrote the Hasty Pudding's then most successful show, Dido and Aeneas, whose proceeds aided in the construction of their theater. Wister graduated from Harvard in 1882.
At first he aspired to a career in music and spent two years studying at a Paris conservatory. Thereafter, he worked briefly in a bank in New York before studying law; he graduated from Harvard Law School in 1888. Following this, he practiced with a Philadelphia firm but was never truly interested in that career. He was interested in politics, however, and was a staunch supporter of U.S. president Theodore Roosevelt.
In the 1930s, Wister opposed President Franklin D. Roosevelt and his New Deal.
Wister began his literary work in 1882, publishing The New Swiss Family Robinson, a parody of the 1812 novel The Swiss Family Robinson. It was so well received that Mark Twain wrote a letter to Wister praising it.
Wister had spent several summers in the American West, making his first trip to the Territory of Wyoming in 1885, planning to shoot big game, fish trout, meet the Indians, and spend nights in the wild. Like his friend Teddy Roosevelt, Wister was fascinated with the culture, lore and terrain of the region. He was "...struck with wonder and delight, had the eye to see and the talent to portray the life unfolding in America. After six journeys [into the dying 'wild west'] for pleasure, he gave up the profession of law...", and became the writer he is better known as. On an 1893 visit to Yellowstone National Park, Wister met the western artist Frederic Remington, who remained a lifelong friend.
When he started writing, Wister naturally inclined towards fiction set on the western frontier. His most famous work remains the 1902 novel The Virginian, a complex mixture of persons, places and events dramatized from experience, word of mouth, and his own imagination – ultimately creating the archetypal cowboy, who is a natural aristocrat, set against a highly mythologized version of the Johnson County War, and taking the side of the large landowners. This is widely regarded as being the first cowboy novel, though many modern scholars argue that this distinction belongs to Emma Ghent Curtis's The Administratrix, published over ten years earlier. The Virginian was reprinted fourteen times in eight months. It stands as one of the top 50 best-selling works of fiction and is considered by Hollywood experts to be the basis for the modern fictional cowboy portrayed in literature, film, and television.
In 1904 Wister collaborated with Kirke La Shelle on a successful stage adaptation of The Virginian that featured Dustin Farnum in the title role. Farnum reprised the role ten years later in Cecil B. DeMille's film adaptation of the play.
Wister was a member of several literary societies, a member of The Franklin Inn Club, a fellow of the American Academy of Arts and Sciences and a member of the Board of Overseers of Harvard University.
In 1898, Wister married Mary Channing, his cousin. The couple had six children. Channing died during childbirth in 1913. Their daughter, Marina Wister, married artist Andrew Dasburg in 1933.
In 1938, Wister died at his home in Saunderstown, Rhode Island. He is buried in Laurel Hill Cemetery in Philadelphia.