 Timeline
Lifetime: 1694 - 1778 Passed: ≈ 245 years ago
Title
Writer, Philosopher
Country/Nationality
France
Wikipedia
Voltaire
François-Marie Arouet , known by his nom de plume Voltaire, was a French Enlightenment writer, historian, and philosopher famous for his wit, his criticism of Christianity—especially the Roman Catholic Church—as well as his advocacy of freedom of speech, freedom of religion, and separation of church and state.
Voltaire was a versatile and prolific writer, producing works in almost every literary form, including plays, poems, novels, essays, histories, and scientific expositions. He wrote more than 20,000 letters and 2,000 books and pamphlets. He was one of the first authors to become renowned and commercially successful internationally. He was an outspoken advocate of civil liberties, and he was at constant risk from the strict censorship laws of the Catholic French monarchy. His polemics witheringly satirized intolerance, religious dogma, and the French institutions of his day.
François-Marie Arouet was born in Paris, the youngest of the five children of François Arouet (1649–1722), a lawyer who was a minor treasury official, and his wife, Marie Marguerite Daumard (c. 1660–1701), whose family was on the lowest rank of the French nobility. peculation surrounds Voltaire's date of birth, because he claimed he was born on 20 February 1694 as the illegitimate son of a nobleman, Guérin de Rochebrune or Roquebrune. Two of his older brothers—Armand-François and Robert—died in infancy, and his surviving brother Armand and sister Marguerite-Catherine were nine and seven years older, respectively. Nicknamed "Zozo" by his family, Voltaire was baptized on 22 November 1694, with François de Castagnère, abbé de Châteauneuf , and Marie Daumard, the wife of his mother's cousin, standing as godparents. He was educated by the Jesuits at the Collège Louis-le-Grand (1704–1711), where he was taught Latin, theology, and rhetoric; later in life he became fluent in Italian, Spanish, and English.
In February 1778, Voltaire returned for the first time in over 25 years to Paris, among other reasons to see the opening of his latest tragedy, Irene. The five-day journey was too much for the 83-year-old, and he believed he was about to die on 28 February, writing "I die adoring God, loving my friends, not hating my enemies, and detesting superstition." However, he recovered, and in March he saw a performance of Irene, where he was treated by the audience as a returning hero.
He soon became ill again and died on 30 May 1778. The accounts of his deathbed have been numerous and varying, and it has not been possible to establish the details of what precisely occurred. His enemies related that he repented and accepted the last rites from a Catholic priest, or that he died in agony of body and soul, while his adherents told of his defiance to his last breath. According to one story of his last words, when the priest urged him to renounce Satan, he replied, "This is no time to make new enemies." However, this appears to have originated from a joke in a Massachusetts newspaper in 1856, and was only attributed to Voltaire in the 1970s.
Because of his well-known criticism of the Church, which he had refused to retract before his death, Voltaire was denied a Christian burial in Paris, but friends and relations managed to bury his body secretly at the Abbey of Scellières in Champagne, where Marie Louise's brother was abbé. His heart and brain were embalmed separately.
Books by Voltaire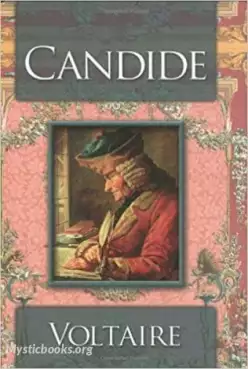 Bildungsroman
Picaresque novel
Philosophical fiction
A picaresque novel written by French satirical polemicist and philosopher Voltaire, Candide blatantly attacks the ideology of philosopher Leibniz. Candide follows the series of unfortunate events encountered by the young, yet blindly optimistic Candi...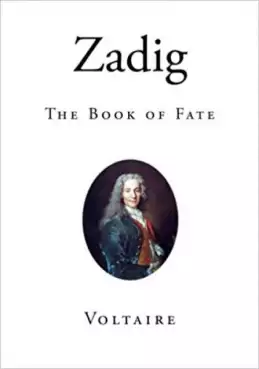 Zadig; or, The Book of Fate is a novella and work of philosophical fiction by the Enlightenment writer Voltaire. It tells the story of Zadig, a philosopher in ancient Babylonia. The author does not attempt any historical accuracy, and some of the pro...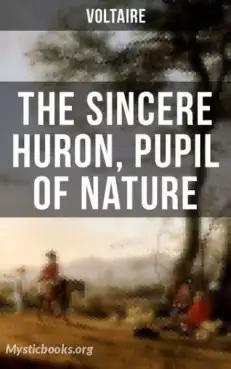 L'Ingénu sometimes subtitled The Sincere Huron in English, is a satirical novella by the French philosopher Voltaire, published in 1767.