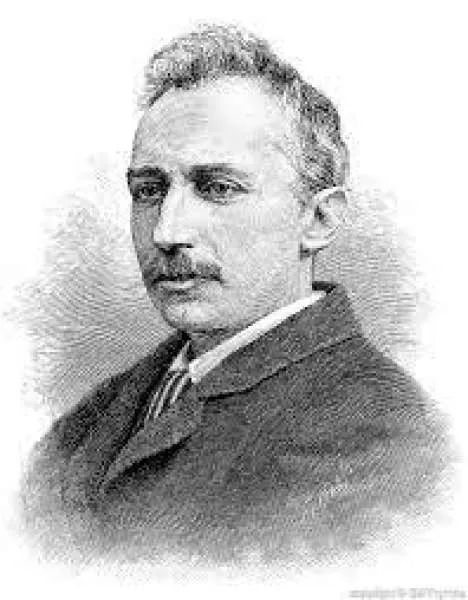 Timeline
Lifetime: 1844 - 1911 Passed: ≈ 112 years ago
Title
English Writer
Country/Nationality
England
Wikipedia
William Clark Russell
William Clark Russell (24 February 1844 – 8 November 1911) was an English writer best known for his nautical novels.
At the age of 13 Russell joined the United Kingdom's Merchant Navy, serving for eight years. The hardships of life at sea damaged his health permanently, but provided him with material for a career as a writer. He wrote short stories, press articles, historical essays, biographies and a book of verse, but was known best for his novels, most of which were about life at sea. He maintained a simultaneous career as a journalist, principally as a columnist on nautical subjects for The Daily Telegraph.
Russell campaigned for better conditions for merchant seamen, and his work influenced reforms approved by Parliament to prevent unscrupulous ship-owners from exploiting their crews. His influence in this respect was acknowledged by the future King George V. Among Russell's contemporary admirers were Herman Melville, Algernon Swinburne and Sir Arthur Conan Doyle.
William Clark Russell was born in New York in the Carlton House Hotel, Broadway, one of four sons of the English composer Henry Russell and his first wife, Isabella Lloyd (1811?–1887).
He was educated at private schools in Britain (Winchester) and France (Boulogne). At the latter, together with a school friend, a son of Charles Dickens, he planned to quit school to travel in Africa. A letter from Dickens dissuaded the boys, but Russell continued to crave a life of adventure.
At the age of 13, Russell left school and joined the United Kingdom's Merchant Navy as an apprentice on the Duncan Dunbar.
At the age of 24, Russell married Anna Maria Alexandrina Clark Russell née Henry (January 1845 – September 11, 1926), whom he referred to as Alexandrina. The two married on June 27, 1868 in St. Stephen, Paddington, Westminster, England.
In 1868, he began his journalism career and was the editor for The Leader for a brief period of time until 1871 when he joined the Kent County News.
There is much confusion around Russell's career, possibly a result of his writings being published anonymously or under various pseudonyms, so much so that even his immediate family were unaware of the full extent of his writings. From the early 1870s, Russell published novels using various pseudonyms (Sydney Mostyn, Eliza Rhyl Davies, and Philip Sheldon) with modest success. The adoption of the more feminine pseudonyms, according to Andrew Nash, "arose from his perception of the novel as a feminized form and novel-reading as predominantly a female activity." Adopting many feminine pseudonyms in his early works was a result of the Victorian era belief that certain genres were destined only for certain genders. His early attempts at novels set on land only proved to be a failure, obscured by the nautical novels that had established him as a master of the niche during his time. In conjunction, his poetic and artistic prose and description of the sea facilitated his literary success.
During his last two decades Russell became progressively more disabled by arthritis, generally regarded as a legacy of his years at sea as a youth – "the sailor's enemy", as The Manchester Guardian stated. He did not allow this to stop him writing; The Times commented, "He worked harder than many haler men." He went to health resorts including Bath, Droitwich and Madeira, and after living in Ramsgate and Deal on the south coast of England, he settled in Bath. He was bed-ridden for the last six months of his life.
Russell died at his home in Bath at the age of 67, and his remains are buried in Smallcombe Cemetery in Bath.
Books by William Clark Russell