 Abandoned
As she walks up the aisle to her waiting husband, a young bride undergoes a sudden change of heart. She goes through the marriage ceremony in a daze, but refuses to talk to her new husband, a seafaring man. Her family is stunned and bewildered. After the ceremony, the bride stays shut in her bedroom. The bewildered groom departs in despair. The next day, the family receives news that the groom has been mortally injured in an accident. The bride rushes to his side on board a ship. When she enters his cabin, instead of a bedridden invalid, she finds him sitting strong and hearty at his desk... Abandoned was published in 1904. It is the story of Francis (Frank) Reynolds, the archetypal tall, dark and handsome hero of countless romance novels. His wife mysteriously becomes hostile to him on their wedding day and he has to resort to kidnapping her aboard his ship which is due to sail to South America. However, the bride is resolute. Frank finally lets her disembark at the next port and has her conveyed back to her family. The rest of the story is an adventure tale of death, drama and deceit to gladden the dauntless heart!
'Abandoned' Summary
William Clark Russell was born into an artistic and musical English family. However, from an early age, he developed a passion for the sea and at 13, he left school to join the merchant navy. However, the hard life and rough company of the sea soon took its toll on his health. At 21 he left the nautical life and started a new phase as a writer and journalist. Most of his works are centered round the seafaring life. He wrote a weekly column in several newspapers where he recounted many of his experiences in the merchant navy. He also began writing novels under several pseudonyms. However, his first nautical novel, John Holdsworth, Chief Mate published in 1875 was where he found his true calling. Though the book met with only modest success, Russell persevered. His next book, The Wreck of the Grosvenor was an instant bestseller. He went on to write more than fifty books, all of them containing a seafaring motif.
Russell's sea stories earned him the reputation for being a master in his field. He was greatly respected and admired by fellow writers like Melville and poets like Swinburne. Arthur Conan Doyle makes a reference to him in The Adventure of the Five Orange Pips, where he says Dr. Watson was immersed "deep in one of Clark Russell's fine sea stories."
Abandoned is an entertaining and gripping story, full of atmosphere and romance.
Book Details
Original Language
English
Genre/Category
Tags/Keywords
Author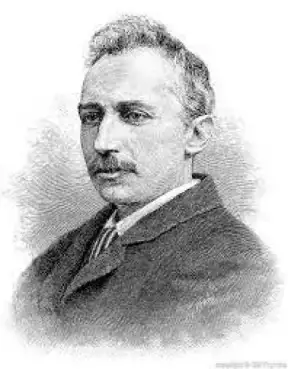 William Clark Russell (24 February 1844 – 8 November 1911) was an English writer best known for his nautical novels. At the age of 13 Russell joined the United Kingdom's Merchant Navy, serving f...
More on William Clark Russell
Download eBooks
Listen/Download Audiobook
No reviews posted or approved, yet...