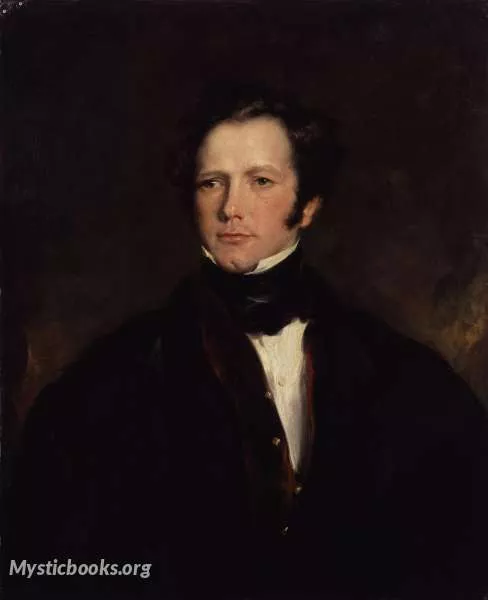 Timeline
Lifetime: 1792 - 1848 Passed: ≈ 175 years ago
Title
Royal Navy Officer, Writer, Novelist
Country/Nationality
United Kingdom
Wikipedia
Frederick Marryat
Captain Frederick Marryat was a Royal Navy officer, a novelist, and an acquaintance of Charles Dickens. He is noted today as an early pioneer of nautical fiction, particularly for his semi-autobiographical novel Mr Midshipman Easy (1836). He is remembered also for his children's novel The Children of the New Forest (1847), and for a widely used system of maritime flag signalling known as Marryat's Code.
Marryat was born in Great George Street, Westminster, London the son of Joseph Marryat, a "merchant prince" and member of Parliament, and his American wife, Charlotte, née von Geyer. Marryat tried to run away to sea several times before he was permitted to enter the Royal Navy in 1806 as a midshipman aboard HMS Imperieuse, a frigate commanded by Lord Cochrane, who later served as inspiration for Marryat and other authors.
Marryat's time aboard the Imperieuse included action off the Gironde, the rescue of a fellow midshipman who had fallen overboard, captures of many ships off the Mediterranean coast of Spain, and capture of the castle of Montgat. The Imperieuse shifted to operations in the Scheldt in 1809, where Marryat contracted malaria; he returned to England on the 74-gun HMS Victorious. After recuperating, he returned to the Mediterranean in the 74-gun HMS Centaur and again saved a shipmate by leaping into the sea after him. He then sailed as a passenger to Bermuda in the 64-gun HMS Atlas, and from there to Halifax, Nova Scotia on the schooner HMS Chubb, where he joined the 32-gun frigate HMS Aeolus on 27 April 1811. Marryat was promoted to commander on 13 June 1815, just as the war ended.
From 1832 to 1835, Marryat edited The Metropolitan Magazine. Additionally, he kept producing novels; his biggest success came with Mr Midshipman Easy in 1836. He lived in Brussels for a year, travelled in Canada and the United States, then moved to London in 1839, where he was in the literary circle of Charles Dickens and others. He was in North America in 1837 when the rebellion of that year broke out in Lower Canada, and served with the expeditionary force sent to suppress it.
Marryat was named a Fellow of the Royal Society in recognition of his invention and other achievements. In 1843, he moved to a farm at Manor Cottage, Langham in Norfolk, where he died in 1848 His daughter Florence Marryat later became known as a writer and actress. His son Francis Samuel Marryat completed his father's late novel The Little Savage.
Marryat's novels are typical of their time, with concerns of family connections and social status often overshadowing the naval action, but they are interesting as fictional renditions of the author's 25 years' experience at sea. Among those who admired them were Mark Twain, Joseph Conrad, and Ernest Hemingway, and as the first nautical novels, served as models for later works by C. S. Forester and Patrick O'Brian, also set in the time of Nelson and telling of young men rising through the ranks through successes as naval officers.
Marryat was also known for short writings on nautical subjects. These short stories, plays, pieces of travel journalism, and essays appeared in The Metropolitan Magazine too, and were later published in book form as Olla Podrida. Marryat's 1839 Gothic novel The Phantom Ship contained The White Wolf of the Hartz Mountains, which includes the first female werewolf to appear in a short story.
In 1839, Marryat also published his Diary in America, a travelogue that reflects his criticisms of American culture and society. The book and the author were both subject to acts of violence, including the burning of the book and of Marryat's effigy in public.
Controversy arose among Marryat's readers. Some criticized him for careless writing, others admired his vivacity about life at sea His later novels were generally for the children's market, including his most famous novel today: The Children of the New Forest, published in 1847 and set in the countryside round the village of Sway, Hampshire.
Books by Frederick Marryat