 A Princess of Mars
Burroughs' first published book, as well as the first book in the Barsoom series, A Princess of Mars is a science fiction novel following the adventures of the heroic John Carter, after he is mysteriously transported to the planet Mars where he meets its divided inhabitants. The novel is considered to be a seminal for the planetary romance, which is a sub-genre of science fantasy. Burroughs' book has also inspired a number of well known science fiction writers during the beginning of the 20th century. The story sets off with the introduction of Civil War veteran John Carter, who while mining for gold in Arizona, gets into a skirmish with native Indians. Forced to evade inside a mysterious cave, he is mysteriously transported to Mars, or Barsoom as it is called by its inhabitants. Carter discovers that he has immense strength and agility caused by the lower force of gravity on the planet. He then becomes acquainted with the Tharks, a nomadic tribe described as having four arms, a fearsome temperament and mostly distinguished by their green skin. The Tharks first instincts to kill the strange creature are quickly pushed aside as they are amazed by Carter's super abilities and decide to take him prisoner instead. Carter learns the importance the Tharks place on strength and brutality, and through his new found vigor he rises to earn a respectable place among the tribe. Soon the princess Dejah Thoris, who is a part of the humanoid red race of Helium, is captured by the Tharks. Carter's attempt to save the princess causes him to be caught up in the politics of the two opposing Martian sides. As an escapist fantasy, the novel contains many imaginative ideas which are successfully portrayed through its depiction of the Red Planet and includes a detailed illustration of alien culture, romance, and action. The detail in which it is written and its fast moving plot is what grabs and maintains the full attention of the reader. A story of loyalty and sacrifice, A Princess of Mars is a masterpiece of its time and an influence for the pulp fiction genre that followed.
'A Princess of Mars' Summary
John Carter, a Confederate veteran of the American Civil War, goes prospecting in Arizona immediately after the war's end. Having struck a rich vein of gold, he runs afoul of the Apaches. While attempting to evade pursuit by hiding in a sacred cave, he is mysteriously transported to Mars, called "Barsoom" by its inhabitants. Carter finds that he has great strength and superhuman agility in this new environment as a result of its lesser gravity and lower atmospheric pressure. He soon falls in with a nomadic tribe of Green Martians, or Tharks, as the planet's warlike, six-limbed, green-skinned inhabitants are known. Thanks to his strength and martial prowess, Carter rises to a high position in the tribe and earns the respect and eventually the friendship of Tars Tarkas, one of the Thark chiefs.
The Tharks subsequently capture Dejah Thoris, Princess of Helium, a member of the humanoid red Martian race. The red Martians inhabit a loose network of city-states and control the desert planet's canals, along which its agriculture is concentrated. Carter rescues Dejah Thoris from the green men in a bid to return her to her people.
Subsequently, Carter becomes embroiled in the political affairs of both the red and green Martians in his efforts to safeguard Dejah Thoris, eventually leading a horde of Tharks against the city-state of Zodanga, the historic enemy of Helium. Winning Dejah Thoris' heart, he becomes Prince of Helium, and the two live happily together for nine years. However, the sudden breakdown of the Atmosphere Plant that sustains the planet's waning air supply endangers all life on Barsoom. In a desperate attempt to save the planet's inhabitants, Carter uses a secret telepathic code to enter the factory, bringing an engineer along who can restore its functionality. Carter then succumbs to asphyxiation, only to awaken back on Earth, left to wonder what has become of Barsoom and his beloved.
Book Details
Original Language
English
Genre/Category
Tags/Keywords
Author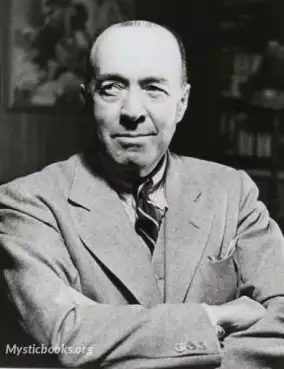 Edgar Rice Burroughs (September 1, 1875 – March 19, 1950) was an American speculative fiction writer, best known for his prolific output in the adventure, science fiction and fantasy genres. His...
More on Edgar Rice Burroughs
Download eBooks
Listen/Download Audiobook
Reviews for
A Princess of Mars
No reviews posted or approved, yet...