 Cleopatra
by Jacob Abbott
The French mathematician and philosopher, Blaise Pascal once remarked, "Cleopatra's nose. Had it been shorter, the whole face of the world would have been changed!" Such was the legendary power and attraction of this most famous woman ruler that generations of artists, readers, writers, historians and poets have ensured that she remains immortal and unforgettable.
'Cleopatra' Summary
Jacob Abbott's Cleopatra is a work of historical biography, told in a highly dramatic and gripping style. It brings the characters and the circumstances to vivid life, making it an entertaining read for people of all ages. The authentic rendering of ancient Rome, Egypt and the famous characters who played their part in this ancient drama are wonderfully depicted. The romance, betrayal, war, hatred, destruction, murder, the power and the glory of empire are all captured in this sweeping narrative. Abbot's brief preface gives a glimpse of how much this fabulous queen has indeed altered the course of human lives.
Cleopatra's history is portrayed in great detail. The book opens with the lines, "The story of Cleopatra is a story of crime" and frankly speaks of the incestuous practices that existed in ancient Egypt. The queen was by birth an Egyptian but the blood of her Greek ancestors flowed in her veins. Abbot describes the land of Egypt in glowing terms and ascribes many of Cleopatra's faults to the luxury and surrounding she was brought up in. The mighty dynasty of the Ptolemies, the fabled city of Alexandria, Cleopatra's ascent of the throne as a blooming young lass of fifteen, her marriage and exile, the circumstances under which she meets Julius Caesar, their relationship and Caesar's assassination in Rome are all the stuff of legend. Today, most students of history and literature would be familiar with many aspects of the story. Shakespeare himself famously dealt with it in his Antony and Cleopatra, poets and musicians depicted her almost unbelievable power over men, while historians have undertaken serious research into all these claims. However, the lady has, centuries after her tragic and spectacular suicide, remained an enigma.
Jacob Abbot wrote primarily for children. In Cleopatra, he presents history not in the usual vapid, dull way, but in a manner that makes the events come alive, thus making them memorable and interesting for children and adults alike. As a biography that attempts to solve the riddle of Cleopatra's amazing life and times, this is indeed a fascinating read.
Book Details
Author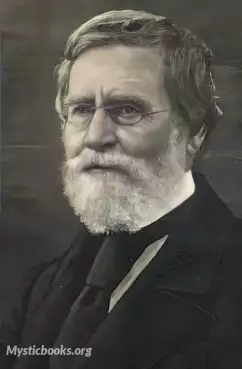 Jacob Abbott (November 14, 1803 – October 31, 1879) was an American writer of children's books. He was a prolific author, writing juvenile fiction, brief histories, biographies, religious books...
More on Jacob Abbott
Download eBooks
Listen/Download Audiobook
No reviews posted or approved, yet...