 Ecclesiastes
by Anonymous
Ecclesiastes written c. 450–200 BCE, is one of the Ketuvim ("Writings") of the Hebrew Bible and one of the "Wisdom" books of the Christian Old Testament. The title commonly used in English is a Latin transliteration of the Greek translation of the Hebrew word קֹהֶלֶת (Kohelet, Koheleth, Qoheleth or Qohelet). An unnamed author introduces "The words of Kohelet, son of David, king in Jerusalem" (1:1) and does not use his own voice again until the final verses (12:9–14), where he gives his own thoughts and summarises the statements of "Kohelet"; the main body of the text is ascribed to Kohelet himself.
'Ecclesiastes' Summary
The ten-verse introduction in verses 1:2–11 are the words of the frame narrator; they set the mood for what is to follow. Kohelet's message is that all is meaningless.
After the introduction come the words of Kohelet. As king he has experienced everything and done everything, but nothing is ultimately reliable. Death levels all. The only good is to partake of life in the present, for enjoyment is from the hand of God. Everything is ordered in time and people are subject to time in contrast to God's eternal character. The world is filled with injustice, which only God will adjudicate. God and humans do not belong in the same realm and it is therefore necessary to have a right attitude before God. People should enjoy, but should not be greedy; no-one knows what is good for humanity; righteousness and wisdom escape us. Kohelet reflects on the limits of human power: all people face death, and death is better than life, but we should enjoy life when we can. The world is full of risk: he gives advice on living with risk, both political and economic. Mortals should take pleasure when they can, for a time may come when no one can. Kohelet's words finish with imagery of nature languishing and humanity marching to the grave.
The frame narrator returns with an epilogue: the words of the wise are hard, but they are applied as the shepherd applies goads and pricks to his flock. The ending of the book sums up its message: "Fear God and keep his commandments for God will bring every deed to judgement." Some scholars suggest 12:13-14 were an addition by a more orthodox author than the original writer; others think it is likely the work of the original author.
Book Details
Genre/Category
Tags/Keywords
Author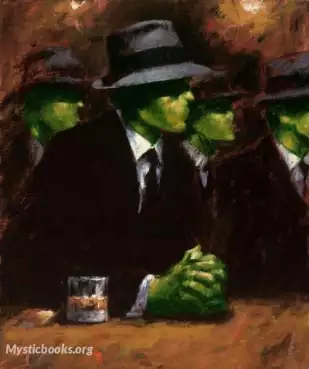 An anonymous author is a writer who has chosen to keep their identity hidden from their readers. The reasons for this decision can vary, and may include political or social persecution, personal priva...
More on Anonymous
Download eBooks
Listen/Download Audiobook
No reviews posted or approved, yet...