 How to Speak and Write Correctly
A book on improving eloquence, proficiency and grammar in everyday communication. 'How to Speak and Write Correctly' is not a manual of the styles to use in speaking and writing, nor is it a manual for grammar. It is a simple, useful book for helping ordinary people in effective communication. It lays down and explains broad rules of communication, further giving useful tips for effective communication. The book also lists common mistakes in communication and offers suggestions on how best to avoid them. The book covers the requirements of speech with the three essentials being purity, Propriety and precision. It then looks at the essentials of English grammar by looking at the divisions of grammar and how they make or break effective communication. Next, the sentence is broken down into its constituent pieces and the structure is explained so that the reader knows how to construct coherent sentences. The book also discusses how to use figurative language to convey meaning in a vivid and impressive manner. The book then delves into punctuation, highlighting some of the common misuses and how to correct them. Those that still revere the art of letter writing will not be disappointed because the book has tips and tricks on writing letters for whatever purpose. A few chapters have been dedicated to errors made by authors ever so often and how to correct them. The book also explores style and how a writer can nurture his own style in order to express himself and appeal to his audience.
'How to Speak and Write Correctly' Summary
How to Speak and Write Correctly by Joseph Devlin, M.A. - Edited by Theodore Waters - In the preparation of this little work the writer has kept one end in view, viz.: To make it serviceable for those for whom it is intended, that is, for those who have neither the time nor the opportunity, the learning nor the inclination, to peruse elaborate and abstruse treatises on Rhetoric, Grammar, and Composition. To them such works are as gold enclosed in chests of steel and locked beyond power of opening. This book has no pretension about it whatever, -it is neither a Manual of Rhetoric, expatiating on the dogmas of style, nor a Grammar full of arbitrary rules and exceptions. It is merely an effort to help ordinary, everyday people to express themselves in ordinary, everyday language, in a proper manner. Some broad rules are laid down, the observance of which will enable the reader to keep within the pale of propriety in oral and written language. Many idiomatic words and expressions, peculiar to the language, have been given, besides which a number of the common mistakes and pitfalls have been placed before the reader so that he may know and avoid them. The writer has to acknowledge his indebtedness to no one in particular, but to all in general who have ever written on the subject. The little book goes forth-a finger-post on the road of language pointing in the right direction. It is hoped that they who go according to its index will arrive at the goal of correct speaking and writing.
Book Details
Original Language
English
Genre/Category
Tags/Keywords
Author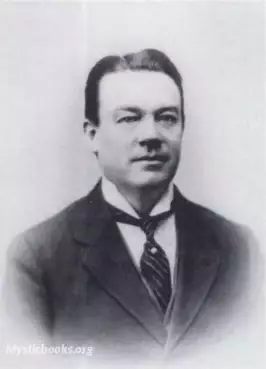 Joseph Devlin (13 February 1871 – 18 January 1934) was an Irish journalist and influential nationalist politician. He was a Member of Parliament (MP) for the Irish Parliamentary Party in the Hou...
More on Joseph Devlin
Download eBooks
Listen/Download Audiobook
Reviews for
How to Speak and Write Correctly
No reviews posted or approved, yet...