 Nature
Nature is a short essay by Ralph Waldo Emerson published anonymously in 1836. It is in this essay that the foundation of transcendentalism is put forth, a belief system that espouses a non-traditional appreciation of nature. Recent advances in zoology, botany, and geology confirmed Emerson's intuitions about the intricate relationships of Nature at large. The publication of Nature is usually taken to be the watershed moment at which transcendentalism became a major cultural movement. Henry David Thoreau had read "Nature" as a senior at Harvard College and took it to heart. It eventually became an essential influence for Thoreau's later writings, including his seminal Walden.
'Nature' Summary
In Nature, Emerson lays out and attempts to solve an abstract problem: that humans do not fully accept nature's beauty. He writes that people are distracted by the demands of the world, whereas nature gives but humans fail to reciprocate. The essay consists of eight sections: Nature, Commodity, Beauty, Language, Discipline, Idealism, Spirit and Prospects. Each section adopts a different perspective on the relationship between humans and nature.
In the essay Emerson explains that to experience the wholeness with nature for which we are naturally suited, we must be separate from the flaws and distractions imposed on us by society. Emerson believed that solitude is the single mechanism through which we can be fully engaged in the world of nature, writing "To go into solitude, a man needs to retire as much from his chamber as from society. I am not solitary whilst I read and write, though nobody is with me. But if a man would be alone, let him look at the stars.
Book Details
Original Language
English
Genre/Category
Tags/Keywords
Author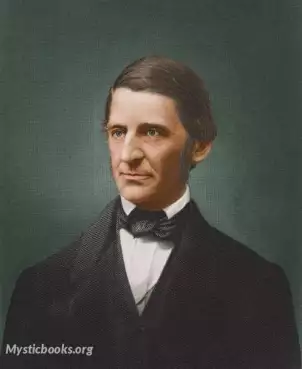 Ralph Waldo Emerson (May 25, 1803 – April 27, 1882), who went by his middle name Waldo, was an American essayist, lecturer, philosopher, abolitionist and poet who led the transcendentalist movem...
More on Ralph Waldo Emerson
Download eBooks
Listen/Download Audiobook
No reviews posted or approved, yet...