 On Liberty
On Liberty is a philosophical essay by the English philosopher John Stuart Mill. Published in 1859, it applies Mill's ethical system of utilitarianism to society and state. Mill suggests standards for the relationship between authority and liberty. He emphasizes the importance of individuality, which he considers prerequisite to the higher pleasures—the summum bonum of utilitarianism. Furthermore, Mill asserts that democratic ideals may result in the tyranny of the majority. Among the standards proposed are Mill's three basic liberties of individuals, his three legitimate objections to government intervention, and his two maxims regarding the relationship of the individual to society.
'On Liberty' Summary
John Stuart Mill opens his essay by discussing the historical "struggle between authority and liberty," describing the tyranny of government, which, in his view, needs to be controlled by the liberty of the citizens. He divides this control of authority into two mechanisms: necessary rights belonging to citizens, and the "establishment of constitutional checks by which the consent of the community, or of a body of some sort, supposed to represent its interests, was made a necessary condition to some of the more important acts of the governing power." Because society was—in its early stages—subjected to such turbulent conditions (i.e. small population and constant war), it was forced to accept rule "by a master." However, as mankind progressed, it became conceivable for the people to rule themselves. Mill admits that this new form of society seemed immune to tyranny because "there was no fear of tyrannizing over self." Despite the high hopes of the Enlightenment, Mill argues that the democratic ideals were not as easily met as expected. First, even in democracy, the rulers were not always the same sort of people as the ruled. Second, there is a risk of a "tyranny of the majority" in which the many oppress the few who, according to democratic ideals, have just as much a right to pursue their legitimate ends.
In Mill's view, tyranny of the majority is worse than tyranny of government because it is not limited to a political function. Where one can be protected from a tyrant, it is much harder to be protected "against the tyranny of the prevailing opinion and feeling." The prevailing opinions within society will be the basis of all rules of conduct within society; thus there can be no safeguard in law against the tyranny of the majority. Mill's proof goes as follows: the majority opinion may not be the correct opinion. The only justification for a person's preference for a particular moral belief is that it is that person's preference. On a particular issue, people will align themselves either for or against that issue; the side of greatest volume will prevail, but is not necessarily correct. In conclusion to this analysis of past governments, Mill proposes a single standard for which a person's liberty may be restricted:
That the only purpose for which power can be rightfully exercised over any member of a civilized community, against his will, is to prevent harm to others. His own good, either physical or moral, is not a sufficient warrant ... Over himself, over his body and mind, the individual is sovereign.
Mill clarifies that this standard is solely based on utility, not on natural rights. According to Mill, children and "barbarian" nations are benefited by limited freedom. Just despots, such as Charlemagne and Akbar the Great, were historically beneficial to people not yet fit to rule themselves.
S. Mill concludes the Introduction by discussing what he claimed were the three basic liberties in order of importance:
The freedom of thought and emotion. This includes the freedom to act on such thought, i.e. freedom of speech
The freedom to pursue tastes (provided they do no harm to others), even if they are deemed "immoral"
The freedom to unite so long as the involved members are of age, the involved members are not forced, and no harm is done to others
While Mill admits that these freedoms could—in certain situations—be pushed aside, he claims that in contemporary and civilised societies there is no justification for their removal.
Book Details
Original Language
English
Genre/Category
Tags/Keywords
Author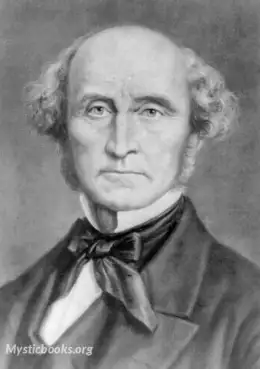 John Stuart Mill usually cited as J. S. Mill, was an English philosopher, political economist, Member of Parliament, and civil servant. One of the most influential thinkers in the history of classical...
More on John Stuart Mill
Download eBooks
Listen/Download Audiobook
No reviews posted or approved, yet...