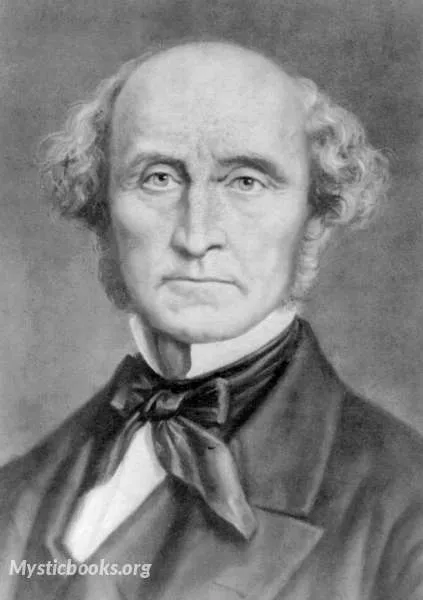 Timeline
Lifetime: 1806 - 1873 Passed: ≈ 150 years ago
Title
English Philosopher, Political Economist, Civil Servant
Country/Nationality
England
Wikipedia
John Stuart Mill
John Stuart Mill usually cited as J. S. Mill, was an English philosopher, political economist, Member of Parliament, and civil servant. One of the most influential thinkers in the history of classical liberalism, he contributed widely to social theory, political theory, and political economy. Dubbed "the most influential English-speaking philosopher of the nineteenth century", he conceived of liberty as justifying the freedom of the individual in opposition to unlimited state and social control.
Mill was a proponent of utilitarianism, an ethical theory developed by his predecessor Jeremy Bentham. He contributed to the investigation of scientific methodology, though his knowledge of the topic was based on the writings of others, notably William Whewell, John Herschel, and Auguste Comte, and research carried out for Mill by Alexander Bain. He engaged in written debate with Whewell.
A member of the Liberal Party and author of the early feminist work The Subjection of Women, Mill was also the second Member of Parliament to call for women's suffrage after Henry Hunt in 1832.
John Stuart Mill was born at 13 Rodney Street in Pentonville, Middlesex, the eldest son of Harriet Barrow and the Scottish philosopher, historian, and economist James Mill. John Stuart was educated by his father, with the advice and assistance of Jeremy Bentham and Francis Place.
At the age of fourteen, Mill stayed a year in France with the family of Sir Samuel Bentham, brother of Jeremy Bentham. The mountain scenery he saw led to a lifelong taste for mountain landscapes.
Mill went through months of sadness and contemplated suicide at twenty years of age. According to the opening paragraphs of Chapter V of his autobiography, he had asked himself whether the creation of a just society, his life's objective, would actually make him happy.
Mill had been engaged in a pen-friendship with Auguste Comte, the founder of positivism and sociology, since Mill first contacted Comte in November 1841. Comte's sociologie was more an early philosophy of science than we perhaps know it today, and the positive philosophy aided in Mill's broad rejection of Benthamism.
As a nonconformist who refused to subscribe to the Thirty-Nine Articles of the Church of England, Mill was not eligible to study at the University of Oxford or the University of Cambridge. Instead he followed his father to work for the East India Company, and attended University College, London, to hear the lectures of John Austin, the first Professor of Jurisprudence. He was elected a Foreign Honorary Member of the American Academy of Arts and Sciences in 1856.
Mill's career as a colonial administrator at the British East India Company spanned from when he was 17 years old in 1823 until 1858, when the Company was abolished in favour of direct rule by the British crown over India.
In 1851, Mill married Harriet Taylor after 21 years of intimate friendship. Taylor was married when they met, and their relationship was close but generally believed to be chaste during the years before her first husband died in 1849. The couple waited two years before marrying in 1851.
Between the years 1865 and 1868 Mill served as Lord Rector of the University of St Andrews. At his inaugural address, delivered to the University on 1 February 1867, he made the now-famous (but often wrongly attributed) remark that "Bad men need nothing more to compass their ends, than that good men should look on and do nothing".
He was godfather to the philosopher Bertrand Russell.
In his views on religion, Mill was an agnostic and a sceptic.
Mill died in 1873, thirteen days before his 67th birthday, of erysipelas in Avignon, France, where his body was buried alongside his wife's.
Books by John Stuart Mill